Manning Re-Ups With Colts for 5 More Years
News conference Sunday
Saturday, Jul 30, 2011 | Updated 11:14 PM EDT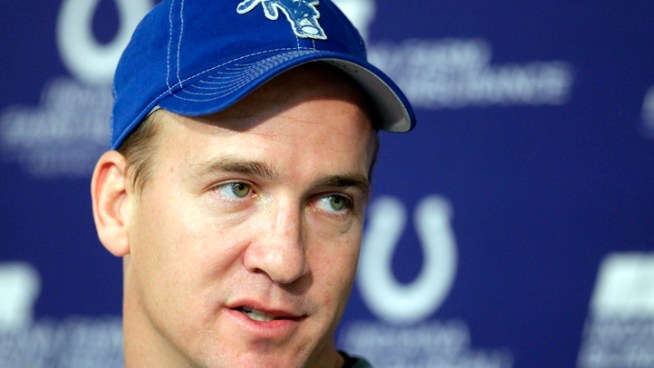 AP
Indianapolis Colts quarterback Peyton Manning responds to a question during a news conference in Indianapolis, Tuesday, Jan. 4, 2011.
INDIANAPOLIS (AP) — The Colts have resigned quarterback Peyton Manning to a long-term deal that could keep him in Indianapolis for the rest of his career.

The team did not release terms of the deal Saturday, but it is believed to be for five years.

The Colts have set a Sunday afternoon news conference to discuss the new deal.
In a statement released by the team, owner Jim Irsay said he was "thrilled to have the deal done."
Copyright Associated Press