Instructor Haney Explains Parting Ways With Tiger Woods
Monday, May 17, 2010 | Updated 6:45 PM EDT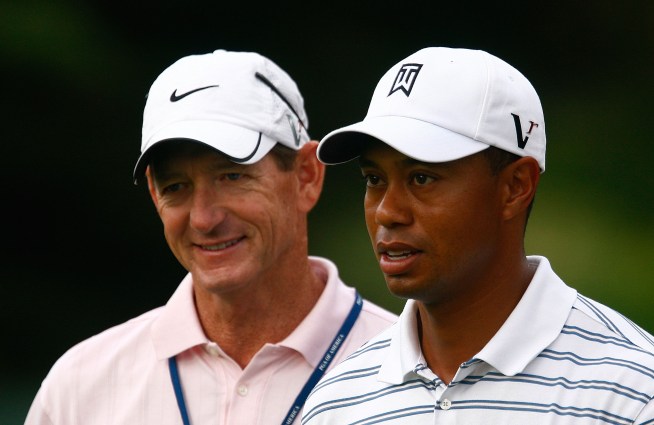 Getty Images
Tiger Woods' swing coach Hank Haney has called it quits after more than six years of working with the golfer. "Just so there is no confusion, I would like to make it clear that this was my decision," Haney wrote on his website Monday evening. "Tiger Woods and I will always be fiends, but I believe that there is a time and place for everything and I feel at this time and at this place in my life I want to move forward in other areas."
Saying he "had given Tiger everything I could give him," renowned golf instructor Hank Haney told CNBC Monday that last week's decision to resign as Tiger Woods' coach had nothing to do with the scandals swirling around the golfing great.
"That's not the reason why I left," Haney said, referring to Woods' Thanksgiving car accident at his home and the sex scandals that followed. "I wouldn't say I was comfortable with that. I feel very bad about that. But Tiger has taken responsibility for it," he added.
Haney, who had been Woods' coach since 2004, said "it was just time to move on. All coaching relationships have a lifespan."
(Video: Tiger Woods' former coach Hank Haney explains to CNBC why he and Tiger parted ways.)
Woods returned to action at April's Masters, finishing fourth, but recently was forced to withdraw in the final round of The Players Championship due to a neck injury.
Haney said it was too early to write off Woods, who has won 14 major championships, in his quest to beat the 18 won by Jack Nicklaus. "Tiger is only 34 and he's got plenty of years left in him. Once he gets his mind free, he'll be fine."