President Signs Bill Naming Post Office for Height
Thursday, Dec 16, 2010 | Updated 5:45 PM EDT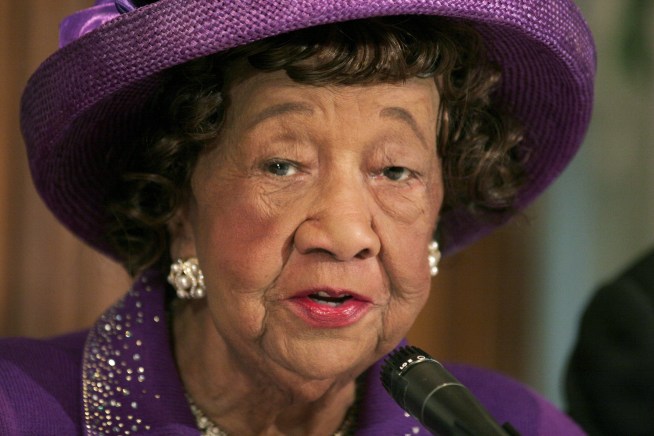 Getty Images
Dorothy Height, an icon of the Civil Rights Movement and a longtime leader in the pursuit of equal rights for women, died on April 20. She was 98.
President Barack Obama signed a bill naming a Washington post office after civil rights leader Dorothy Height.
Height, the longtime president of the National Council of Negro Women, died earlier this year. The bill designates the post office at 2 Massachusetts Ave. near Union Station as the Dorothy I. Height Post Office.
Sen. Ben Cardin of Maryland says he was honored to join the president Wednesday night for the bill signing.