Man in Custody in Aspen Hill Fatal Shooting
Young man shot and killed Wednesday afternoon
Thursday, Mar 8, 2012 | Updated 7:55 AM EDT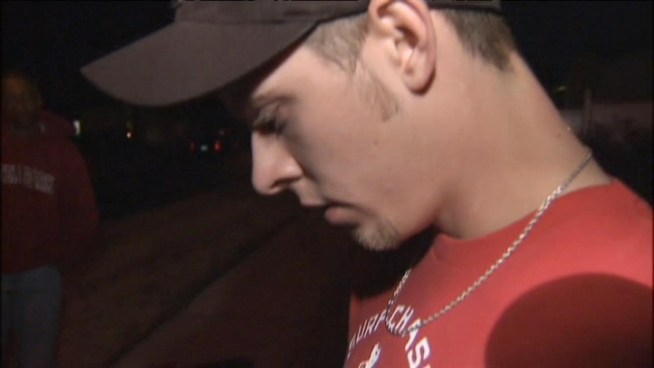 Julie Carey
The manhunt ended in Montgomery County, but the investigation into a deadly shooting is far from over. News4's Julie Carey reports from Aspen Hill where police aren't saying if this is case of gun play ending in tragedy for murder.
Police took a man into custody after a fatal shooting in Montgomery County Wednesday afternoon.
Officers found a young man dead at a home in the 13200 block of Superior Street. Another young man whose family lives at the home stayed at the scene, but a third -- described as Hispanic, 5-foot-6, heavyset and wearing a blue North Face jacket, light blue jeans and black Timberland boots -- had fled.
That man returned to the neighborhood about an hour later and was taken into custody, News4's Julie Carey reported. He has not been charged.
The gun was recovered inside the home.
The names of the victim and man in custody haven't been released, and the reason for the shooting is unknown, but detectives are investigating it as a homicide, police said. They believe the victim may have known the shooter.
Follow NBC Washington to get the latest news, events and entertainment anytime, anywhere: on air, online, and on Facebook // Twitter.