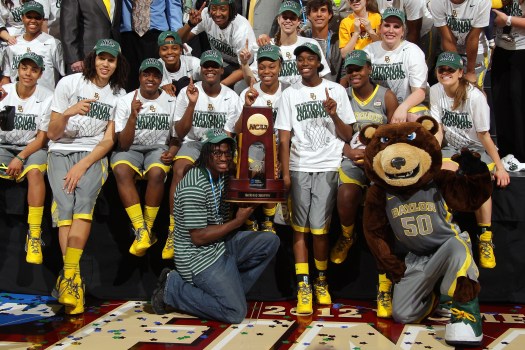 Getty Images
The Baylor University women's basketball team, the top-seeded squad in the NCAA tournament, fell victim to arguably one of the biggest upsets in tournament history Sunday, losing to fifth-seeded Louisville 82-81. Led by superstar Brittney Griner, the Bears had won 32 straight games and 74 out of 75 overall -- including last year's championship -- before losing to the Cardinals.
Robert Griffin III, a noted Baylor alum and ardent supporter of the women's basketball team, was none too pleased with the level of physicality during the game and went on Twitter to vent:
And so on.
That is when current WNBA player and former Louisville star Angel McCoughtry decided to fire back:
Burn.
Famous athletes: They bicker on Twitter just like us!
---
Follow Adam on Twitter @AdamVingan and e-mail your story ideas to adamvingan (at) gmail.com.