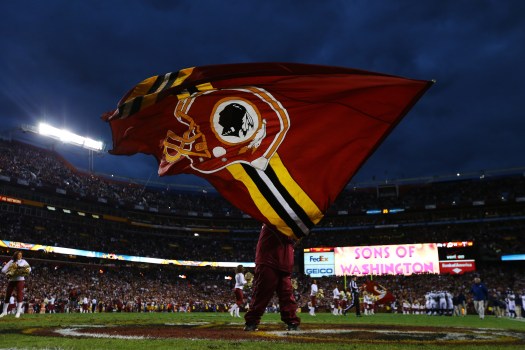 Getty Images
Last week, Democratic members of the Senate sent a letter to the NFL urging the league to finally force the Washington Redskins to change their polarizing name.
The Redskins decided to respond once again Thursday, urging Twitter followers to tweet at Sen. Harry Reid to voice their support.
As you might expect, it is not going as well as the Redskins may have hoped
I think all of us saw this coming but the football team.
"Twitter, and social media in general, is a wonderful medium because it gives voice to so many people," Faiz Shakir, Reid's digital director, wrote to USA TODAY Sports in an email. "What we saw in the immediate aftermath of the tweet was a collective, overwhelming outpouring that was heavily critical of the Washington football team. It was an utter failure for them, and I hope it causes the organization to reflect on why that occurred."
---
Follow Adam on Twitter @AdamVingan and e-mail your story ideas to adamvingan (at) gmail.com.