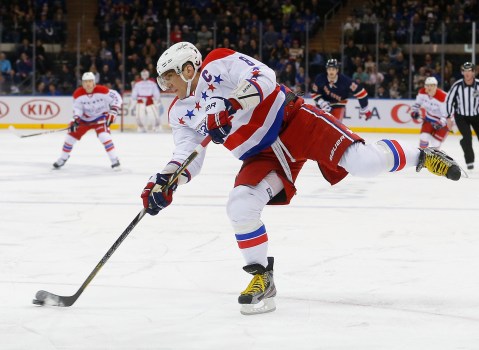 Getty Images
Washington Capitals forward Alex Ovechkin needed 22 stitches to close a gash suffered during a practice drill Thursday at Kettler Capitals Iceplex.
Ovechkin was taking part in a two-on-one rush drill when he fired a puck on goaltender Braden Holtby. Holtby made the save and the rebound popped up, striking Ovechkin on the chin. He bled profusely and left the ice visibly upset.
Never fear, though. Ovechkin was in good spirits afterwards, taking before and after shots of his injury.
He probably has sensitve skin, no?
---
Follow Adam on Twitter @AdamVingan and e-mail your story ideas to adamvingan (at) gmail.com.