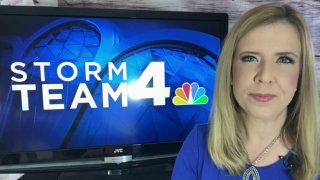 Good Saturday morning! Comfortable outside to start the day. Temperatures and humidity are on the rise this weekend. Morning clouds to start... clouds clear through the morning. A few storms will pop up west of the Blue Ridge Mountains this afternoon. Otherwise, fairly quiet today, highs in the 80s. July-like heat and humidity returns Sunday. An increasing chance of showers and thunderstorms tomorrow afternoon. Heat index values tomorrow will be sweltering in the mid to upper 90s... some areas will feel like 100 degrees. The heat continues Monday and Tuesday.
TODAY AM: Partly to Mostly Cloudy and pleasant.
HIGHS: Low to Upper 60s
TODAY PM: Partly Sunny and warm. M storms to the west. Becoming a bit more humid.
HIGHS: Mid to Upper 80s
SUNDAY: Hot and muggy. Chance of afternoon storms.
HIGHS: Low to Mid 90s
HEAT INDEX: Upper 90s to 100
MONDAY: Very warm and humid, PM thunderstorms.
HIGHS: Low 90s
TUESDAY: Mostly Sunny and hot.
HIGHS: Low 90s