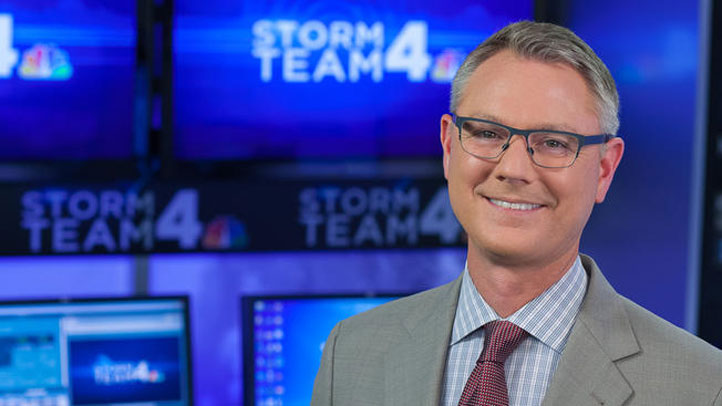 4 THINGS TO KNOW ABOUT THE WEATHER:
1: The Wind Goes On
2: Turning Cloudy
3: Dry Most Of The Weekend
4: 70s Return Next Week
Our dry start to the month of April will last, for most of us, through the weekend before we turn mild and showery next week. The Northwest wind which gusted to 43mph at Reagan National Airport yesterday will be with us again today. Plan for the wind to average 20-30mph for most of the late morning and afternoon hours as temperatures climb into the low 60s once again. The wind is being generated by a powerful ocean storm off the New England coast. That storm is wobbling back towards the coast today. It will spread clouds and rain chances Southward into New York and New Jersey and some of those showers could reach Northeastern Maryland by sunset. The DC Metro area will stay dry today but our skies will turn increasingly cloudy. There could be an isolated or two overnight as temperatures fall into the mid 40s by Saturday morning. That storm will begin moving back out to sea tomorrow so, after a cloudy start, there will be increasing sunshine on Saturday afternoon. Highs tomorrow will return to the low 60s. Saturday night and most of Sunday will be dry but clouds will increase again Sunday afternoon as warmer air returns on a Southwest breeze. Rain chances on Sunday remain quite low and afternoon highs will be in the mid/upper 60s. That warm air will be in place for the first half of next week. Monday, Tuesday and Wednesday will have highs in the 70s with a passing shower or two possible on Monday and a bit more likely for Tuesday and Wednesday. Have a good day and as relaxing of a weekend as possible. TGIF !
TODAY:
Morning Sun
More Clouds Later
Blustery
Chance Of Rain: 0%
Wind: Northwest 20-30 mph
HIGHS: 57°- 63°
TONIGHT:
Mostly Cloudy
Seasonably Cool
Isolated Shower Possible
Chance Of Rain: 20%
Wind: North 5-15 mph
TEMPS: 40° - 46°
SATURDAY:
Sun And Clouds
Light Breeze
Chance Of Rain: 0%
Wind: Northeast 4-8 mph
HIGHS: 59° - 64°
SUNDAY:
Mostly Cloudy
Dry For Most
Isolate Shower Possible
Chance Of Rain: 20%
Wind: Southwest 5-10 mph
HIGHS: 63° - 68°
MONDAY:
Mostly Cloudy
Milder
Isolated Shower Possible
Chance Of Rain: 20%
Wind: North 4-8 mph
HIGHS: 65° - 72°
Sunrise/Sunset 6:49 AM / 7:34 PM
Average High 62° Average Low 43°