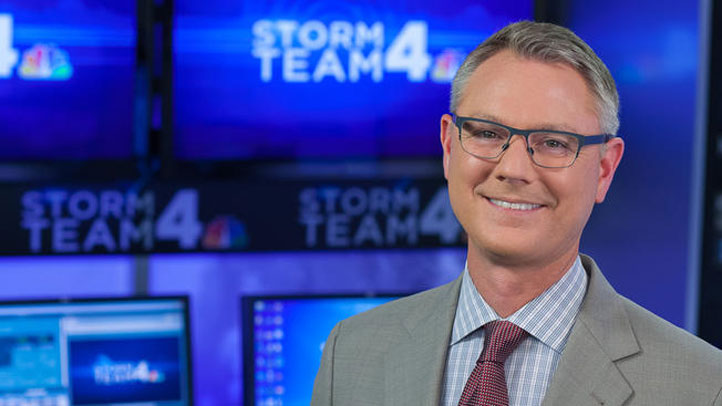 4 THINGS TO KNOW ABOUT THE WEATHER:
#1: Breezy, Cold Morning
#2: Conversational Flurries Today
#3: Some Icing Possible Tomorrow
#4: More Cold Blows In On Sunday
What a change. Temperatures are about 30° colder this morning compared to yesterday and there are even a few flurries flying by in the breeze. The strong Northwest wind that arrived yesterday will be with us through the morning before dying off this afternoon. Wind chills this morning will be around 20° so those big, winter coats are back in fashion. Our skies will become mostly sunny and afternoon highs will be around 40°. Clear skies this evening will allow temperatures to drop well below freezing by Saturday morning. The area of storminess we have been tracking will impact the area tomorrow. The center of the storm will pass to our Northwest leaving us on the "warm" side of the system. The result will be a chance for light snow arriving around sunrise. This could be enough to whiten the ground but accumulations will be an inch or less. The wind will turn to the Southwest and increase to about 15-20mph by the afternoon. Under a solid overcast temperatures will be slow to rise but will eventually get into the upper 30s by sunset. Most of the DC Metro area and the I-95 corridor will see the light snow or sleet changing to all rain during this time. Areas North and West of DC along the I-81 corridor will be the last locations to get above freezing so a longer period of sleet or freezing rain will be possible. This storm will be a nuisance-level event but there certainly could be some tricky travel conditions on untreated surfaces for most of the day. That Southwest wind will bring temperatures into the low 40s for Saturday night into Sunday morning so any ice/snow that does accumulate will be quickly melted away. Saturday's high temperature (41°) will likely come in the late evening hours and Sunday's high temperature (45°) will occur before noon. A cold front will pass by on Sunday morning so that darn Northwest wind will return. Sunday afternoon will be sunny and breezy with temperatures falling into the 30s by 3-4pm. That cold air will be in place for Monday, Tuesday and Wednesday. All 3 days will be sunny and cold with afternoon highs only in the mid-30s and overnight lows in the teens and low 20s. That cold air will be pushed out by late in the week so next weekend's storm will likely be an all-rain event. Have a great weekend.
TODAY:
Partly Sunny And Cold
Passing Flurries Possible
Breezy, Mainly In The Morning
Chance Of Snow: 20%
Wind: Northwest 15-25 mph
HIGHS: 36°- 41°
TONIGHT:
Becoming Cloudy
Light Snow Possible By Sunrise
Accumulations Under 1"
Chance Of Snow: 40%
Wind: Variable 4-8 mph
LOWS: 23° - 29°
SATURDAY:
Cloudy, Cold, Wet And Breezy
Wintry Mix Possible Before 2pm
All Rain Expected By Sunset
Snow Accumulations 1" Or Less
Chance Of Snow/Rain: 80%
Wind: Southwest 10-20 mph
HIGHS: 37° - 42°
SUNDAY:
Sun And Clouds
Breezy And Cold
Falling Temperatures
Chance Of Rain: 0%
Wind: Northwest 12-24 mph
HIGHS: 45° -> 32°
MONDAY:
Partly To Mostly Sunny
Breezy
Very Cold
Chance Of Rain: 0%
Wind: Northwest 10-20 mph
HIGHS: 29° - 34°
Sunrise: 7:24 AM Sunset: 5:12 PM
Average High: 43° Average Low: 28°