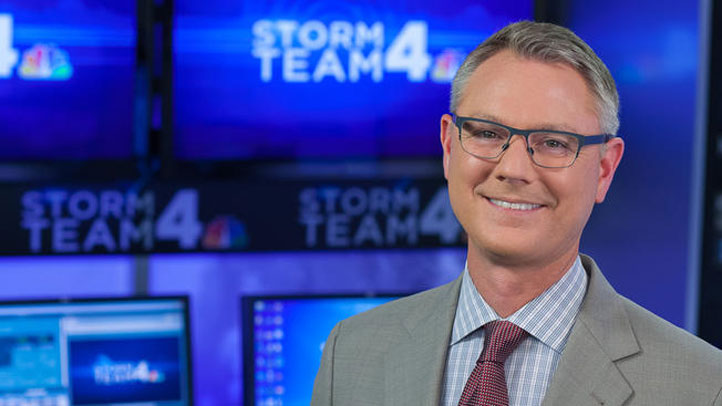 4 things to know about the weather:
1: Staying Cool And Cloudy
2: Hurricane Zeta In The Gulf
3: Heavy Duty Rain Here Thursday
4: Very Cold Halloween
What has, to this point been a fairly dry and mild October will come to a soaking, cold finish by Saturday. Our weather will be quiet today and tomorrow as Hurricane Zeta continues to gain strength in the Gulf of Mexico. Skies will remain mostly cloudy today and Wednesday with an occasional period of drizzle or sprinkles not out of the question. The clouds will keep temperatures in a fairly small range as well. Plan for low 60s today and tomorrow afternoon with overnight lows falling to around 50°. Zeta is expected to make landfall along the coast of Louisiana late Wednesday. Very cold air has already dropped into the Southern Plains bringing sleet and ice from Western Oklahoma to El Paso, TX. This cold air will give the deep tropical moisture a quick shove in our direction. The first drops from Zeta will reach us around daybreak on Thursday. The heavy rain from Zeta will be with us all day Thursday and well into Friday morning. A solid 1 to 2 inches of rain is likely with local amounts of well over 3" possible. Some form of Flood Watch may be issued by the National Weather Service during this time. The best thing you can do to prepare is to clear all the recently fallen leaves out of storm drains and gutters. The steady rain will taper to frequent showers on Friday morning and finally come to an end around sunset Friday evening. As the rain decreases on Friday the wind will increase. North winds of 20 to as much as 30 mph will help push out the moisture and bring in the cold air. Temperatures will hover around 50° all day Friday. With skies clearing Friday night there will be a risk of a frost or freeze for much of the area on Saturday morning. Even downtown DC and Bay-side communities could have temperatures in the mid 30s by Saturday morning so get ready to protect any cold-sensitive plants if you want them to last a little longer. Saturday afternoon will be sunny and chilly with highs near 50°. Sunday will be milder but with more cloud cover. Stay with StormTeam4 for updates on this active stretch of weather.
TODAY:
Mostly Cloudy
Cool
Some Drizzle/Sprinkles
Chance of Rain: 20%
Wind: North 6-12 mph
HIGHS: 58° - 64°
TONIGHT:
Cloudy Skies
Passing Sprinkles
Some Fog By Sunrise
Chance Of Rain: 20%
Wind: North 3-6 mph
LOWS: 48°- 54°
WEDNESDAY:
Mostly Cloudy
Mainly Dry
Light Breeze
Chance Of Rain: <20%
Wind: Variable 3-6 mph
HIGHS: 58°- 64°
THURSDAY:
Heavy Rain Likely
Rainfall Of 1.5 to 3.0" Likely
Breezy At Times
Chance Of Rain: 100%
Wind: South 10-20 mph
HIGHS: 57°- 63°
FRIDAY:
Rain Early Morning
Showery Afternoon
Rainfall 1/4" to 3/4"
Chance Of Rain: 80%
Wind: North 15-30 mph
HIGHS: 48°- 53°
Sunrise/Sunset 7:30 AM / 6:13 PM
Average High 65° Average Low 47°