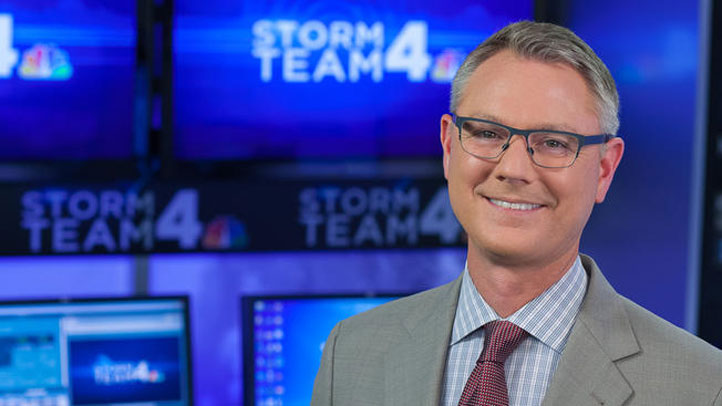 4 THINGS TO KNOW ABOUT THE WEATHER:
1: Dry Pattern Returns
2: Tolerable Humidity For Now
3: Friday Sizzler
4: Low Storm Chance On The 4th
Most of the area had at lease some rain on Wednesday but our current weather pattern promises very little rain, if any, over the next 3 days. A weak area of high pressure has brought slightly less humid air into the Mid-Atlantic so even with plenty of afternoon heating rain chances will be near zero for today and tomorrow and then climb to only 20% on the 4th holiday. We should get back into a more favorable pattern for afternoon storms on Sunday that will continue into next week. Bottom line is, you will probably have to water the lawn or garden yourself for a while. DC managed to reach 90° on Wednesday pushing the run of 90s to 6 in a row. National Airport may well get right back to 90° again today but most everywhere else should stay in the upper 80s. Friday will be the hottest day of the week with everyone except the higher terrain climbing into the low/mid 90s. Highs on Saturday will reach the low 90s for DC and most of the suburbs. If you will be spending much time outside, remember to stay hydrated with water and to be generous with the sun screen. The slight increase of rain chances from 20% on Saturday to 30% on Sunday means that the 90° highs will be concentrated in and around the DC Metro. Next week looks like typical DC weather in July. Hot, humid, highs in the low 90s and a risk of afternoon storms just about every day.
TODAY:
Mostly Sunny
Seasonably Hot
Slightly Less Humid
Chance Of Rain: 0%
Wind: North 5-15 mph
HIGHS: 85°- 90°
TONIGHT:
Mainly Clear
Mild
Light Breeze
Chance Of Rain: 0%
Wind: Northwest 4-8 mph
LOWS: 63° - 71°
FRIDAY:
Mostly Sunny
Very Hot
Not Too Humid
Chance Of Rain: 0%
Wind: Northwest 5-10 mph
HIGHS: 90°- 96°
SATURDAY - July 4th:
Morning Sunshine
Some Afternoon Clouds
Isolated Thunderstorms
Chance Of Rain: 20%
Wind: Northeast 5-10 mph
HIGHS: 87° - 92°
SUNDAY:
Mostly Cloudy
Hot And Humid
PM Thunderstorms Expected
Chance Of Rain: 30%
Wind: Southeast 5-10 mph
HIGHS: 85° - 90°
Sunrise/Sunset 5:47 AM / 8:37 PM
Average High 88° Average Low 70°