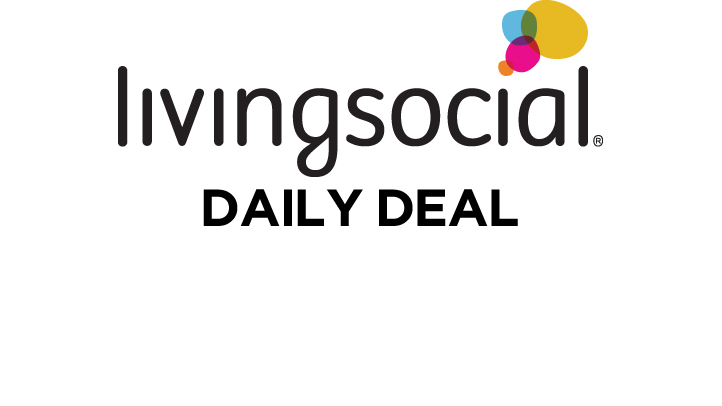 As you first saw on News4 at 11 p.m., Wednesday's LivingSocial Deal is ...
14 Yoga Classes at The Buddha B Yoga Center for $14
Deal Location: 1115 U Street NW, Suite 202, Washington, DC, 20009
When you live in the nation's capital, it's important to stay focused, yet be flexible. Today's 94%-off deal will help your mind and body follow suit: Pay $14 and receive your choice of any 14 yoga classes at Buddha B Yoga Center (a $224 value). Not only is this house of om conveniently located a few steps from the U Street Metro station, but it also offers 15 different types of classes that range from the slower-paced hatha and beginners' vinyasa to the vigorous strength-building of power yoga and the fast-paced ashtanga. The second-floor corner studio is the picture of serenity – bright colors, wood floors, and a generous stream of natural light create an oasis-like atmosphere in which to achieve the tranquility (or beach body) you seek. And at just $1 a session, you'll have plenty of money left to fill up your SmarTrip on your way home.

The deal is scheduled to go live for LivingSocial members at 6 a.m. Wednesday. In the meantime, check out another LivingSocial deal that you may be interested in below.

Don't forget to watch News4 at 11 p.m. every Tuesday after "Fashion Star" for a sneak peek at the next day's special offer.
$125 (Pay $75), $300 (Pay $150), or $600 (Pay $300) to Spend on Clothing and Accessories with Included Shipping in the US
Mr. Sandman brings you dreams filled with sartorial fantasies of closets stocked with silk, sequins, and stilettos; morning, on the other hand, brings the reality that all you own is the same old cotton tops and black slacks. Let today's deal from FrenchConnection.com end your wardrobe disappointment: Pay $75 for $125 to spend on fashion-forward threads, including free shipping in the US; or pay $150 for $300 to spend. The Premium collection -- constructed with the finest fabrics -- lets ladies sparkle in gold-sequined shorts and an opalescent embellished jacket. Men can opt to rock classy polka-dotted dress shirts and denim shorts from the new spring and summer collection. For a complete wardrobe overhaul, drop $300 for $600 to spend on clothing, shoes, and accessories, and you'll be sure to find something pretty -- that won't disappear at dawn.
The Little Details
Limit one per person per transaction
• Not valid on sale items; Full price merchandise only
• Entire value must be used in a single visit
• A one-time return/exchange is allowed for merchandise purchased with the code
• Not valid on previously placed orders
• If you fail to redeem before May 31, 2012, you must call 866-932-3285 or email: frenchconnection@frenchconnection-usa.com to place your order and still receive the initial paid value of your deal
"Must be redeemed by May 31st, 2012"