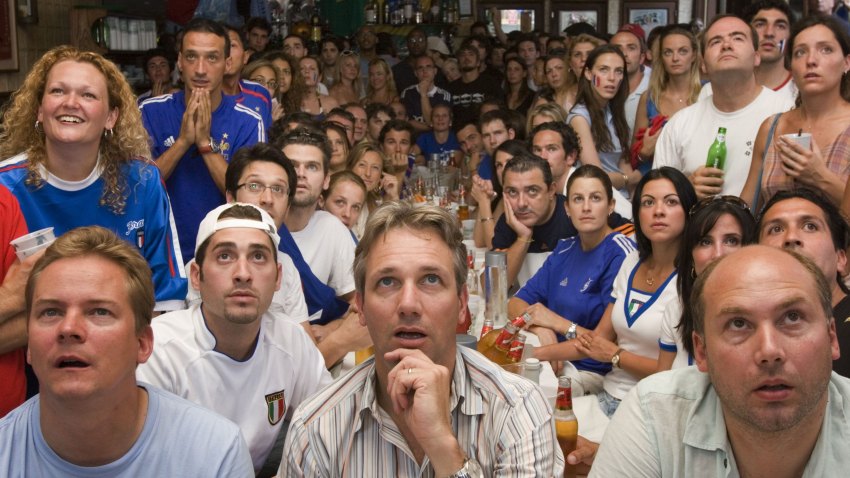 D.C.'s Dupont Circle is poised to become World Cup central for the District. Fans will be able to watch the United States' first game on giant video screens.
ESPN, which holds the broadcasting rights for the game, said it has granted a permit for two local fans to show the U.S.-England match on June 12.
The fans are the same men who organized the widely-attended snowball fight in Dupont Circle this past winter.
They're calling next weekend's event, "Soccer in the Circle." ESPN said the broadcast begins at 1:30 p.m. Saturday and is scheduled to end around 4:30 p.m. That's just two hours before 10,000 people are expected to flock to the circle for the annual Capital Pride parade.
Listen to the complete story at wamu.org
Copyright 2010 WAMU 88.5 - American University Radio. All Rights Reserved.
Copyright WAMUo - WAMU