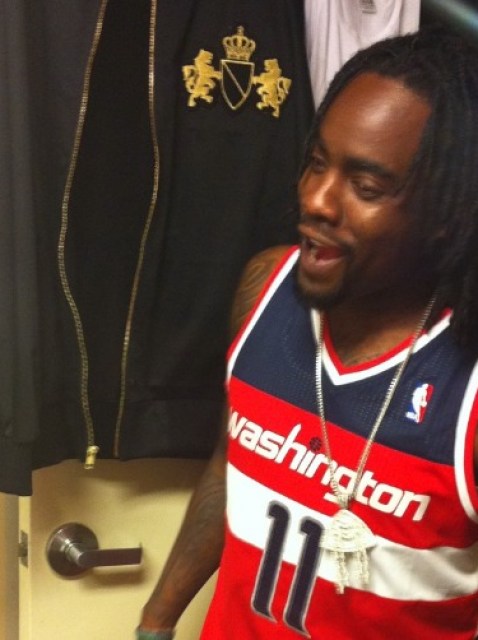 On Wendesday, Ted Leonsis took to his blog asking us to tune in to Jimmy Kimmel Live. Why the excitement? The Wizards new uniforms were about to make their national debut.

D.C.'s own hip-hop hero, Wale, performed on the show proudly sporting one of the Wizards new away jerseys. It's the first time we've seen the unis on a national platform, and we can definitely see why Ted was so excited.

A team source told us that Wale reached out to the team personally to get the jersey. Pretty impressive.

Check out Wale looking good on stage in his red uni. Wale comes in around the two-minute mark. If it's too early in the day for awesomely aggressive hip-hop, you can just peep the pic above, courtesy of the Wizards' Facebook page.

Questions, comments or tips? Email Sarah at sarahskogod@gmail.com. You can also follow her on Twitter (@sarahschorno).