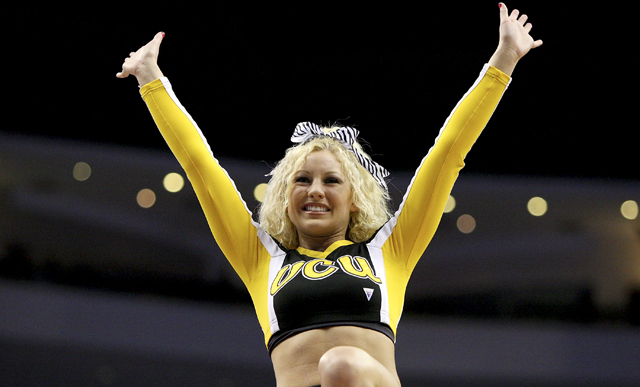 When you think of VCU battling Butler, you probably think of Rams versus Bulldogs.

But if you're Virginia Gov. Bob McDonnell, you may be thinking hams versus ducks.

McDonnell has agreed to a friendly wager with Indiana Gov. Mitch Daniels in advance of Saturday evening's Final Four tilt between VCU and Butler.

If VCU wins, Daniels will send McDonnell a variety of duck products from Maple Leaf Farms in Milford, Ind. If Butler wins, McDonnell must ship off a savory Virginia hand-cured country ham from S. Wallace Edwards & Sons in Surry, Va.

So what do the guvs think?

"I love the VCU story," Daniels said in a statement. "If they somehow find a way to get past Butler, I'm for them."

Aww, that's a nice sentiment, Governor!

What do you think, Gov. McDonnell? Care to continue the warm and fuzzy feelings?

"While I echo Governor Daniels in noting that I love the Butler story, I part ways with my friend on the desired outcome of this game," McDonnell said in a statement.

Oh, really?

"I said it on Sunday and continue to believe it today: Coach Smart and his VCU Rams have two more big wins left in them," McDonnell continued. "I look forward to watching the Rams win the national title in Houston, and enjoying some duck from Maple Leaf Farms when we get back to Richmond. In fact, I might save the duck to serve at the Governor's Mansion when I have the Rams over to celebrate their tremendous season."

Those, friends, are fighting words.