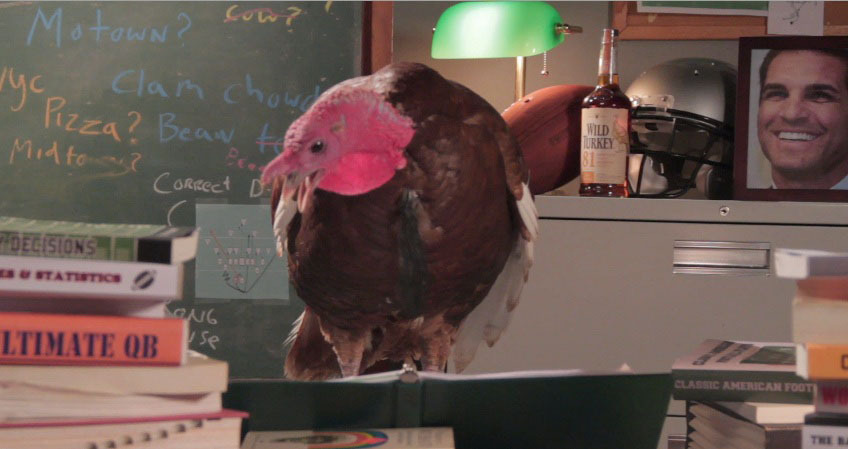 How do you like your Thanksgiving turkey? Roasted? Deep-fried? Faux? I prefer mine prescient.
We live in the greatest country in the world. Not only do we have rodents with the power to affect the seasons, but we also now have prognasticating turkeys who predict the outcome of football games.
"Jimmy Junior," sponsored by Wild Turkey Bourbon, picked the winners of the three Thanksgiving football games Tuesday in New York, and unfortunately for us in Washington, he picked the Cowboys to defeat the Redskins Thursday "following months of studying the latest football stats and speaking to the best football minds in the business."
Actually, Jimmy's handlers just put turkey feed on top of helmets with team names on them. I won't bore you with the details -- Vinny Testaverde was there for some reason, probably because he has nothing better to do -- but you can watch the proceedings below. If you look closely, you can see Jerry Jones slip some extra feed into the Cowboys' barrel.
Maybe Jimmy is just basing (or more appropriately, basting) his decision on history; Washington is 0-6 all-time against Dallas on Thanksgiving. Or maybe not. Because he's a bird.
---
Follow Adam on Twitter @AdamVingan and e-mail your story ideas to adamvingan (at) gmail.com.