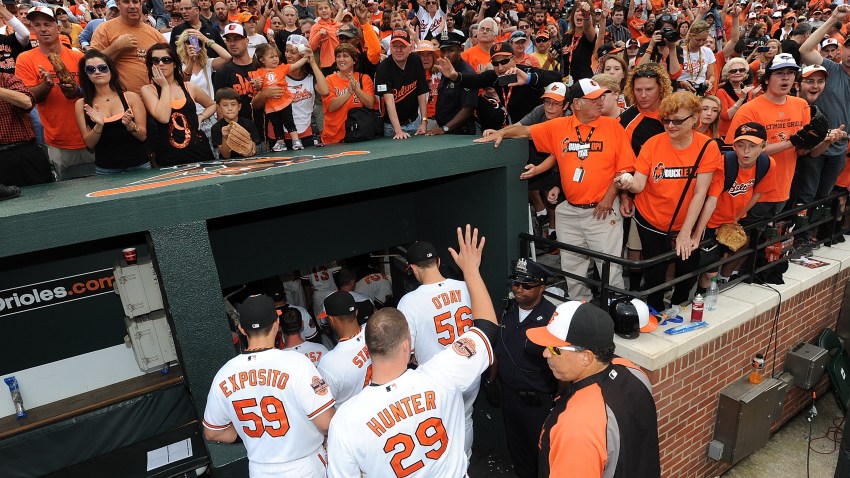 The Baltimore Orioles are on fire, having just finished September with a 19-9 record and their first playoff berth since 1997, but it's unfortunate that their charter plane seemed to be scorching as well Sunday.
According to MASN's Roch Kubatko, there was a "small fire" aboard Baltimore's plane en route to Tampa Bay, which prompted an emergency landing in Jacksonville.
"Small fire on our team flight to Tampa Bay," Orioles Assistant Director of Major League Operations Ned Rice wrote on his Facebook page. "They came on and told us we needed to make an emergency landing, and then we were nearly free falling for a few minutes as they raced to get us on the ground as fast as possible. Currently enjoying the beautiful Jacksonville, FL airport while the fire department inspects our plane. Hope this trip is worth it!"
Definitely a scary situation, but luckily, everything and everybody turned out okay, according to a statement released by the team.
"Due to a minor incident in the galley, the Orioles' charter made an unscheduled landing in Jacksonville, Florida en route to St. Petersburg tonight," it said. "After the plane was inspected, all crew and passengers reboarded and flew to St. Petersburg without further incident. This unscheduled landing was done with an abundance of caution and at no time was anyone on the flight in danger."
---
Follow Adam on Twitter @AdamVingan and e-mail your story ideas to adamvingan (at) gmail.com.