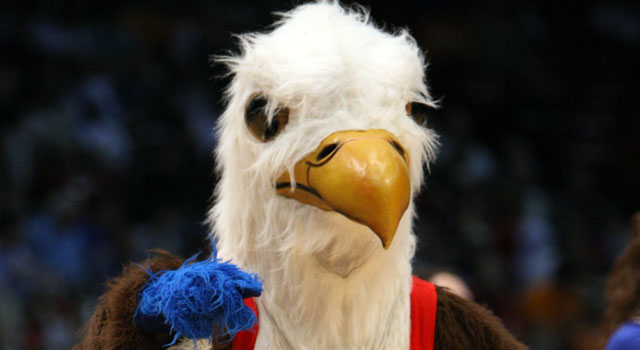 CENTER VALLEY, Pa. – He may be the shortest player on his team, but he received the greatest recognition possible in his conference.
Derrick Mercer became the Patriot League Player of the Year on Monday. The 5-foot-9 American basketball star is the only player in Patriot League history to record at least 1,200 career points and 500 career assists. Mercer averages 11.5 points, 4.3 rebounds and 4.2 assists per game, making him the second in the league in assists according to AP.
"He does a lot of things on the court to make things easier for his teammates," said Eagles coach Jeff Jones in a conference call. "I'm just glad he's on our side."
Conference officials also named Jones as the league's top coach. Jones led the Eagles to 10 back-to-back victories.
American is going for a second consecutive NCAA tournament appearance.
Copyright AP - Associated Press