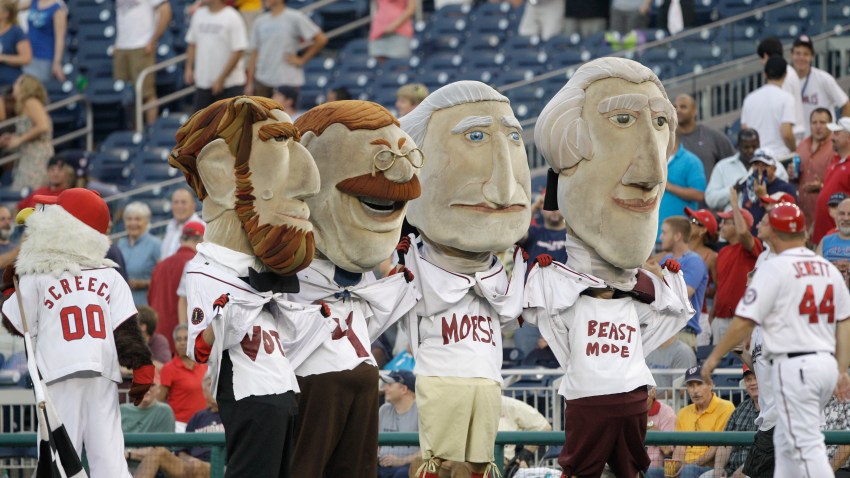 The Washington Nationals opened Nationals Park Tuesday with an exciting, yet disappointing, 8-7 loss to the Boston Red Sox.
The Nats rallied from a 6-0 deficit and even took the lead before ultimately succumbing.
While Tuesday's exhibition game was proof that the Nationals might be the most competitive they've ever been since arriving in D.C. seven years ago, Monday's Presidents Race stuck to the status quo (via Let Teddy Win).
I'll allow CSN Washington's Mark Zuckerman handle this one:
First Presidents Race: Teddy has a huge lead ... gets distracted by jugglers(?!) as George zooms past him. #TiredAct — Mark Zuckerman (@MarkZuckerman) April 3, 2012
If this race counts toward the season total, then Teddy's career record is an astounding 0-442. Even the Washington Generals won a game...
---
Adam Vingan is co-founder and editor of Kings Of Leonsis, a Caps-centric blog, and is the Capitals Editor for SB Nation. Follow him on Twitter @Adam_KOL and e-mail your story ideas to adamvingan (at) gmail.com.