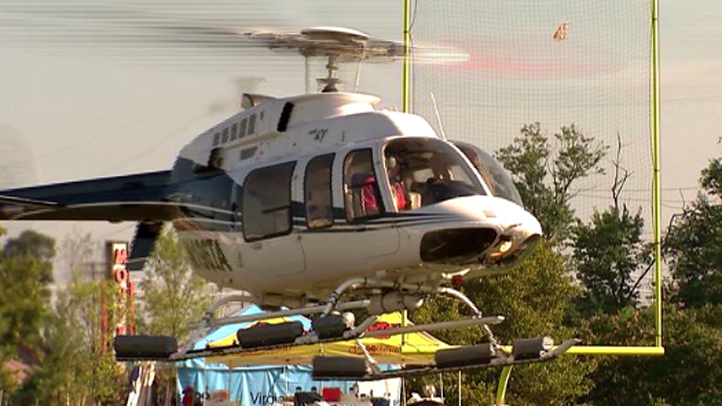 After it poured in Richmond throughout Thursday night, the Redskins' practice fields were left saturated and in need of some maintenance.
Of course, the most reasonable way to do that would be to fly a helicopter right over the field to sweep away the water and dry things out, right?
Helicopter flown in to hover over the fields and dry them from all that rain. pic.twitter.com/wWZRsd8yvq — Mike Jones (@MikeJonesWaPo) August 2, 2013
Well that's one way to dry the #redskins practice field after a huge storm pic.twitter.com/Xu8ju7jlCf — Mitchell Tischler (@Mitch_Tischler) August 2, 2013
The Post has more on the matter:
Early Friday morning, Redskins senior vice president of operations Lon Rosenberg inspected the fields at the facility and found extremely soggy surfaces. He placed a call to Richmond official Jane Ferrara for some help.

"He said the fields were drenched from all the rain yesterday, and they were looking for a way to get them dry very quickly," said Ferrara, chief operating officer of economic and community development. "One of the tricks of the trade is to bring in a helicopter to come down on the 50-yard line and blow-dry the fields. I immediately got on the phone to call the people I know in the community. Everybody wants to help the Redskins, everybody wants the camp to be successful. So Whit [Baldwin], at HeloAir was ready to come in and help us at the turn of a dime."
HeloAir did it free of charge.
---
Follow Adam on Twitter @AdamVingan and e-mail your story ideas to adamvingan (at) gmail.com.