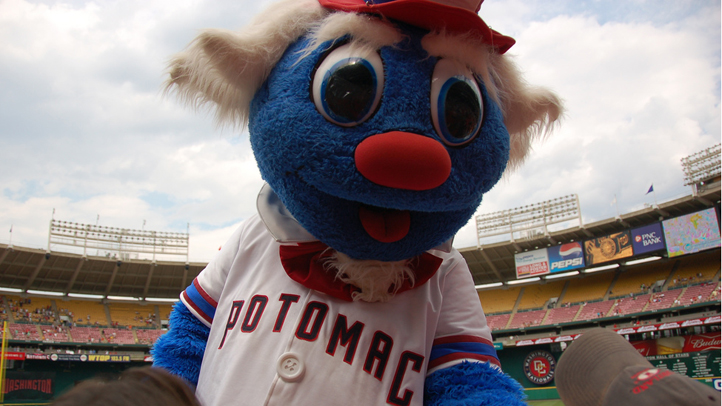 Being a sportswriter means that you get a lot of press releases on a variety of topics, from contract negotiations to community events.
Injury reports also take up a large portion of my inbox, but the Potomac Nationals just sent out an injury report so bizarre that writing about it would not do it justice.
Take a look:
The Potomac Nationals have announced the following roster move:

Mascot Uncle Slam placed on 60-Day DL (retroactive to 7/4)

That currently puts the P-Nats at zero mascots which is under the Carolina League minimum of one mascot. Uncle Slam will miss the remainder of the season due to the fire at the Pfitz and is recovering but will be fully healthy for the 2013 season. Expect Uncle Slam in 2013 to be new and improved at the Pfitz with a brand new attitude!
"Uncle Slam is a huge part of the Pfitz experience," General Manager Josh Olerud said in the release. "While we have to wait for the 2013 season for him to be 100 percent and back in the fold, we need someone to fill that void we are missing in our lineup."
Well then.
Anyways, Uncle Slam is out for the year after sustaining injuries when a fire ravaged Pfitzner Stadium last week and the P-Nats are looking to "adopt" another mascot from another team. By signing a two-month contract for his/her/its services, the mascot will receive "baseball bucks, Chilli's Lemonade, Chick-Fil-A sandwiches and the chance to watch fireworks every Saturday night."
I'll personally throw in a feature blog post for anybody who takes the job. If that and free Chick-Fil-A doesn't convince you (who can honestly resist free Chick-Fil-A?), I don't know what will.
---
Follow Adam on Twitter @AdamVingan and e-mail your story ideas to adamvingan (at) gmail.com.