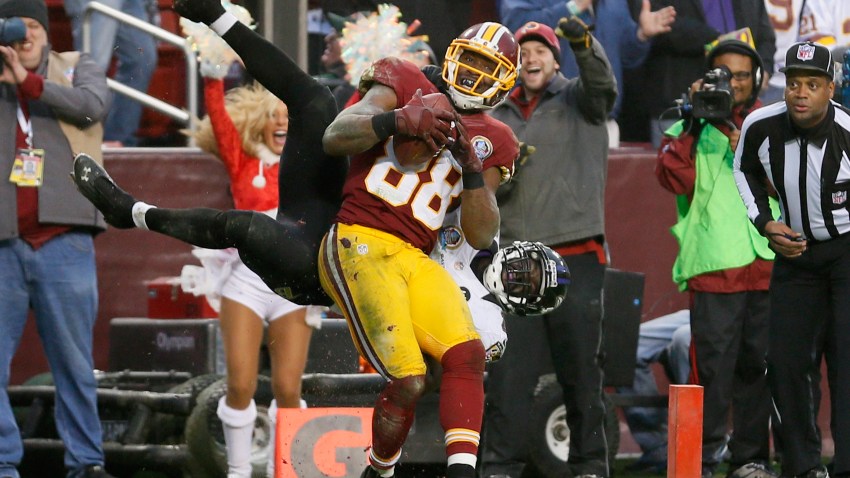 Note to self: never tell Pierre Garcon any of my deepest, darkest secrets.
The Redskins wide receiver appeared on ESPN's "SportsCenter" Tuesday morning and was asked about the team's recent resurgence, having won four consecutive games for the first time in four years.
"We have a little bit tougher of a task with Kirk starting," he said. "We have to play well around Kirk so Kirk doesn't feel like he has to save the team and help him to be as comfortable as possible."
Oh, alright.
Of course, Garcon is referring to Kirk Cousins, the Redskins' rookie backup that led the team to a comeback victory last Sunday over the Baltimore Ravens, but has yet to start an NFL game. Head coach Mike Shanahan did not rule Griffin out for Sunday's game against the Cleveland Browns, but perhaps as an actual member of the Redskins, Garcon knows something that we common folk don't. Imagine that!
It's also Tuesday, so plenty can happen between now and Sunday, so don't freak out just yet. It could also be subterfuge; keep the Browns guessing, right?
Either way, Garcon was given the opportunity to clarify his statement by host Bram Weinstein -- a former Redskins beat reporter and noted D.C. sports fan -- but didn't necessarily backtrack.
"Well, we have to prepare for the worst," he said.
I'm sure that boosted Cousins's confidence.
---
Follow Adam on Twitter @AdamVingan and e-mail your story ideas to adamvingan (at) gmail.com.