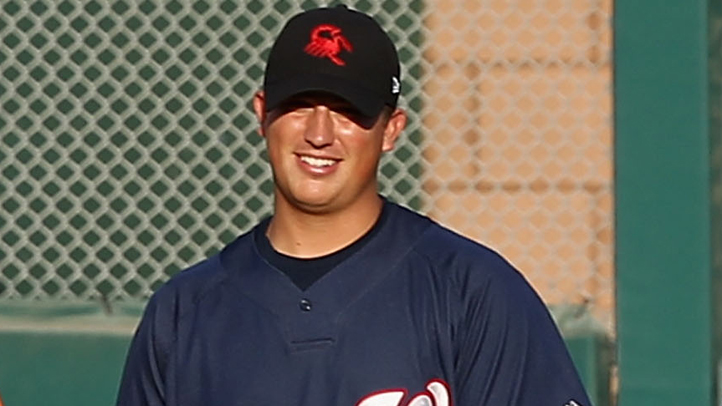 The thorn in the Washington Nationals' collective side for the last two years has been permanently lodged in the right elbows of their pitching staff. At least this time, the thorn is in the left elbow.
For the third consecutive season, a Nationals pitcher will undergo Tommy John Surgery, as prospect Sammy Solis will likely miss the season, according to Nats Insider's Mark Zuckerman.
After right-handed pitchers Jordan Zimmermann and Stephen Strasburg underwent the same procedure in 2009 and 2010, respectively, Solis will join that elite, yet unfortunate club.
While Zimmermann and Strasburg will be the anchors of the Nationals' rotation for the immediate future, Solis could be one later on as well, ranked as the organization's sixth-best prospect by Baseball America.
Solis would have probably started the season with high-Class A Potomac or AA Harrisburg, but now he will likely just have to sit and wait for another chance to play.
Perhaps the Nationals should stop throwing baseballs. I hear Wiffle ball is fun. Either that or sign Tommy John.