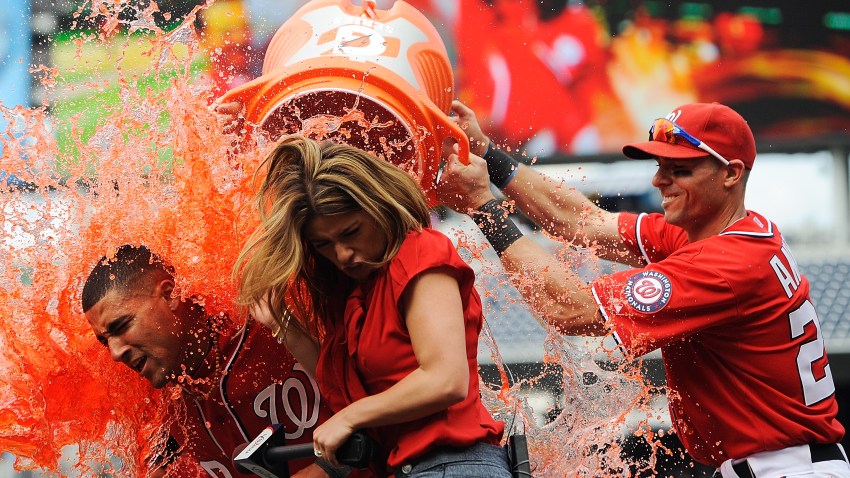 Gatorade/ice water showers: a symbol of a job well done.
A meaningful win or an inspired individual performance is not complete without someone getting doused with several gallons of sports drink.
But what happens when the shower misses its intended target? The Washington Nationals can field that one (no pun intended).
After John Lannan won his first game of the season in a 5-2 victory Saturday evening, his teammates decided to welcome him back to the majors with a bath. He got one, but so did MASN reporter Kristina Akra.
Behold.
Coincidentally, this isn't the first time that Akra has been in the line of fire as you can see here...
...and here.
If I didn't know any better, I'd say that this mistake is becoming a trend. Then again, Gatorade has the perfect spokeswoman.
"Gatorade: is it on you?"
---
Follow Adam on Twitter @AdamVingan and e-mail your story ideas to adamvingan (at) gmail.com.