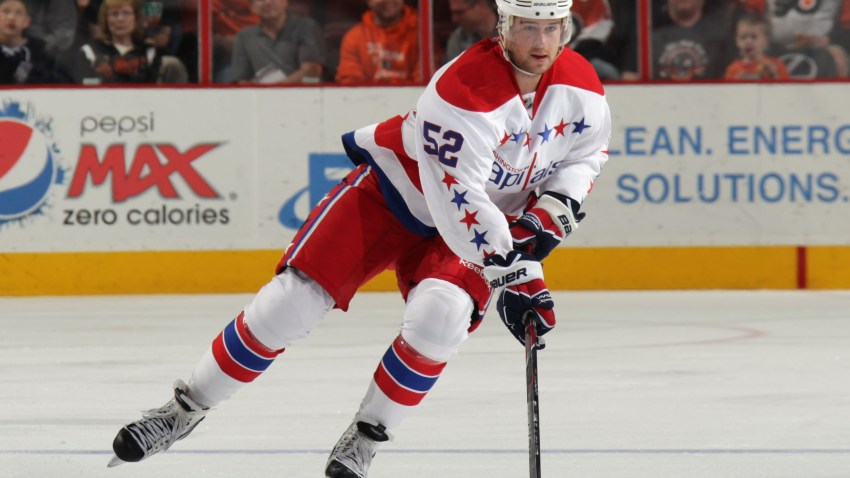 There was not a better offensive defenseman in recent NHL history than the Mike Green of old.
In 2008-09, his 31 goals were the most by a defenseman in 25 years. His streak of eight consecutive games with a goal set an NHL record for blueliners. He led all defensemen in scoring during both the 2008-09 and 2009-10 seasons, earning Norris Trophy nominations in the process. "Game Over Green" was always there in the clutch, scoring a big goal when the Washington Capitals needed one.
Yet, "Game Over Green" took on new meaning over the past two seasons. A litany of injuries -- a bum shoulder, a nagging groin, a twisted ankle, a concussion -- took the luster off the NHL's most dynamic defenseman. Over the past two regular seasons, Green has appeared in fewer than one full regular season slate of games (81). After his aforementioned goal streak saw him score 10 goals in eight games, Green has 14 goals in two years (regular season and postseason combined).
Green, however, wants you to know that his game is far from over and that the Mike Green of old is still alive and kicking. Re-signed to a three-year, $18.25 million contract extension Monday, Green feels that the only person he has to prove anything to is himself.
"I don't think I've got to prove anything," he said. "I think that personally and for my own mental state that I get back to that and I almost prove to myself that I can do it. It's been unfortunate over the last two years. I've worked hard to want to maintain that and I've ran into some injuries that have caused a little bit of a fall-back in that department. I know that I'm able to do it and it's just a matter of me staying healthy and going and doing it."
Green wanted to go and do it in Washington -- where he has made his home for the last seven seasons -- but did not want to do it for just one year. He turned down the Caps' one-year qualifying offer in the hopes that he could earn at least two years. In an apparent show of faith, Washington offered him three.
"I think they know what I'm capable of," Green said. "It was unfortunate the last couple years that I've suffered from injuries. But I believe that I'm over them now. I think I got them all out of my system. I think that as happy as I am that they're happy and they know that I'm committed to the hockey team and doing the right things to be the best that I can. It's win-win for everybody."
"I want to be in Washington and when they offered three, I had no problems signing another year because I love it there."
Green said at the end of last season and again on Monday that he felt as if though he was finally hitting his stride again in the latter stages of the Caps' Stanley Cup playoffs run, but the season ended "too short" for the Caps and Green's mental and physical recovery came "a little too late" to prolong it. Yet, next season, with a clean bill of health and a more offensive-minded coach in Adam Oates, the Caps hope that Green will return to the smooth-skating and minute-eating power play quarterback that he is accustomed to being.
Green may have suffered enough bruises, tears and twists in recent years to last a lifetime, but on his road to recovery, his confidence is fully intact.
"One hundred percent," Green said when asked if he thought it was possible to return to his record-setting form of years past. "It'll be next year. There's no question about it. I'm just getting into my prime."
---
Follow Adam on Twitter @AdamVingan and e-mail your story ideas to adamvingan (at) gmail.com.