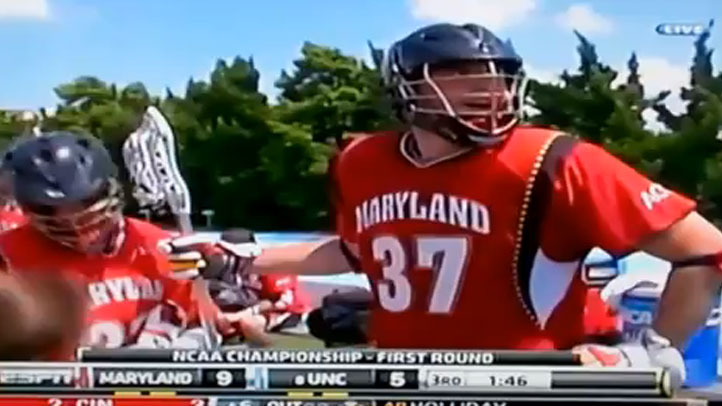 For us to talk about local lacrosse twice in one week, it would have to be for a very good reason.
In a move that would make Curly proud, the Terps lacrosse team used a hidden-ball trick to score against UNC.
They played it off so well that they even faked out ESPN's camera guy. The confused Tar Heels couldn't recover and Maryland went on to win 13-6.
Check out the replay here:
The win advanced Maryland to the second round of the NCAA tournament. The "maybe I have the ball, maybe I don't" routine isn't likely to work again anytime soon, so they'll have to come up with some new tricks.
Questions, comments or tips? Email Sarah at sarahskogod@gmail.com. You can also follow her on Twitter (@sarahschorno).