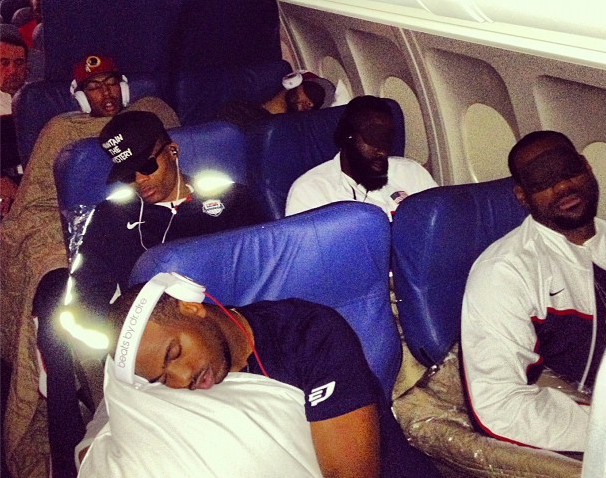 To celebrate the opening of Redskins training camp and the Olympics, let's blend the two, shall we?
Kevin Love, a member of the U.S. Olympic basketball team, snapped this photo of his teammates sleeping (you can even see a snoozing Mike Krzyzewski, head coach, sleeping in the upper left corner).
You've got LeBron James and Chris Paul in the front row, but if you look into the back row on the left side, you can see Anthony Davis, New Orleans Hornet and Kentucky Wildcat from Chicago, reppin' the Redskins.
Why not?
---
Follow Adam on Twitter @AdamVingan and e-mail your story ideas to adamvingan (at) gmail.com.