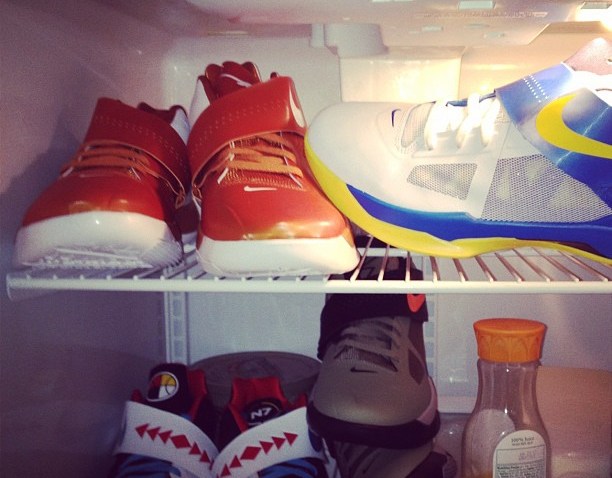 Last week, I brought to you the absurdity that was former Washington Wizard DeShawn Stevenson keeping an ATM in his kitchen.
Today, I bring to you something just as (if not more) absurd.
Fortunately, we get to stay in the kitchen, so we don't have to go very far.
(Photo credit: Instagram - jcs_stelo)
Above is a picture of Wizards guard Jordan Crawford's refrigerator.
Usually, one puts food items in the fridge: meat, bread, etc. But Crawford, he doesn't put food in his fridge, no. He puts his shoes in there.
Oh, there's some orange juice in there. That's good.
At least if and when Crawford has a poor shooting night next season (and as a 40 percent shooter last season, he likely will), we can properly place blame on him being ice cold.
---
Adam Vingan is co-founder and editor of Kings Of Leonsis, a Caps-centric blog. Follow him on Twitter @Adam_KOL and e-mail your story ideas to adamvingan (at) gmail.com.