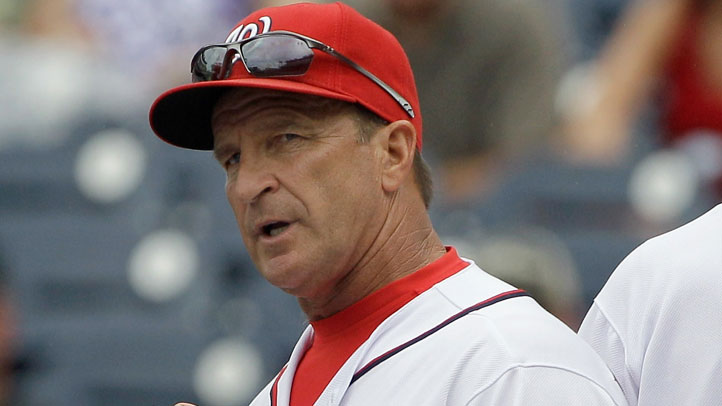 After quitting his job in dramatic fashion on Thursday, Jim Riggleman did what most grown men would do after finding themselves unemployed. He partied with the locals.

Riggleman was spotted Thursday night at Caddies in Bethesda, drinking his cares away and apparently enjoying the view.

"I was solving the world's problems last night at Caddies," the 58-year-old Riggleman toId The Junkies on 106.7 The Fan. "Had to let those ladies get a look at me...There are some beautiful young ladies in that place!"

Maybe he's just a man who quit his lucrative job and needed a drink. Or maybe he's a Major League Baseball manager who decided he just doesn't care what people think anymore.

While it's questionable whether Riggleman made the right decision Thursday, he seems to be pretty relaxed about dealing with (or not dealing with) the situation.

We're not diagnosing it as such, but it's a little reminiscent of a guy going through a midlife crisis. If he's not careful, Jimmy Buffet concerts and Harleys are next.
Questions, comments or tips? Email Sarah at sarahskogod@gmail.com. You can also follow her on Twitter (@sarahschorno).