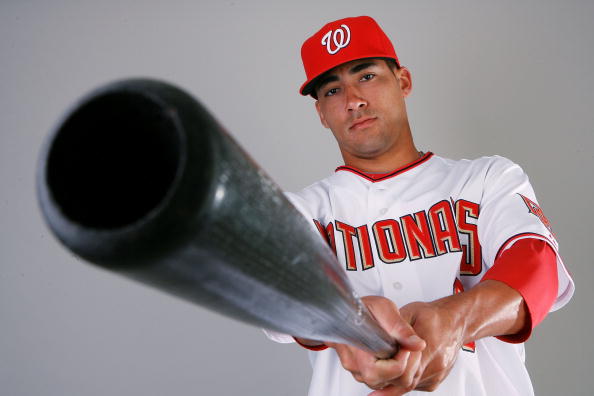 Nationals shortstop Ian Desmond has announced that he will be taking a few days away from the team to be with his wife when she gives birth to their first child.
His leave is covered in Major League Baseball's new paternity rule.

Desmond will be the second player to take advantage of the league paternity rule since it was introduced this past off season. Colby Lewis of the Texas Rangers missed a start to be with his wife as she gave birth, and did so to some criticism.

Richie Whitt of the Dallas Observer called Lewis's decision "ludicrous."
"Imagine if Jason Witten missed a game to attend the birth of a child. It's just, I dunno, weird. Wrong even.

Departures? Totally get it because at a funeral you're saying goodbye to someone for the last time. But an arrival is merely saying hello to someone you'll see the rest of your life."
The Lewis criticism was met with backlash, and the response to Desmond's decision has been positive.

The Nationals have a few options for filling his spot while he's gone. Aside from a few put-out fantasy owners, the impact his absence will have will be minimal in the grand scheme of things.

On a recent episode of our Capital Games TV show (what, you didn't know we had a show? We do!), we talked about women in sports who have taken time off from their careers to start a family. The fact that baseball players now have the option to take a few paternity days is a big step forward for the league and how it values family.

The travel schedule of most athletes causes them to miss a lot of moments in their children's lives. During a recent talk with the media, Mo Evans spoke about missing his daughter's first steps while on the road with the Wizards.

Desmond will no doubt miss many of those moments due to the nature of the game he plays. We're glad he won't miss this one.

Questions, comments or tips? Email Sarah at sarahskogod@gmail.com. You can also follow her on Twitter (@sarahschorno).