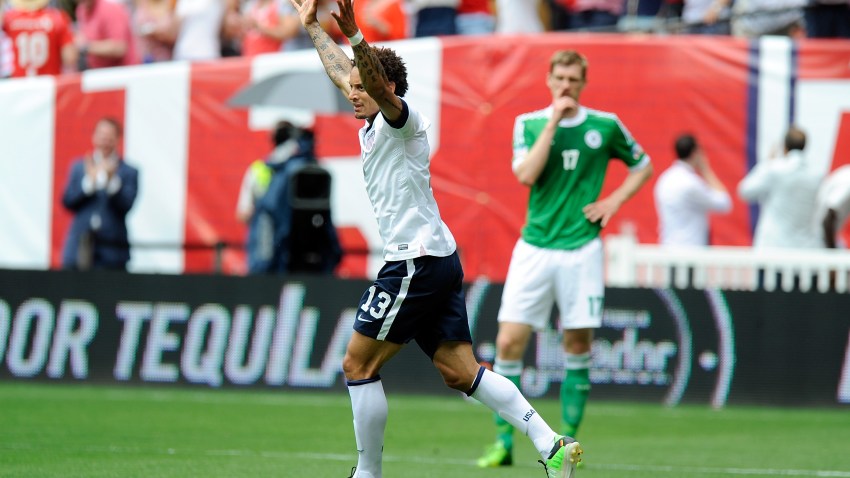 I'll be the first to admit that I don't have the closest relationship with soccer -- I subscribe to the Kent Brockman ideology -- but once in a great while, something happens in a game match (see what I mean?) that grabs my attention, usually in the form of a hilarious blooper.
Sunday, there was a friendly at RFK Stadium between the United States and Germany as the former prepares for three World Cup qualifiers beginning Friday. Spoiler alert: The Americans won 4-3 for their first victory over the Germans since 1999 and Clint Dempsey scored twice in a five-minute span, but that wasn't hilarious. This was.
German goaltender Marc-Andre ter Stegen mishandled a backpass from Benedikt Hoewedes and let what should have been a harmless pass roll into the net. The United States took a 2-0 lead on the play.
When I was in elementary school, I once won the Raspberries an indoor soccer championship by stopping a last-second shot with my...sensitive area. I think this might have hurt more than that.
---
Follow Adam on Twitter @AdamVingan and e-mail your story ideas to adamvingan (at) gmail.com.