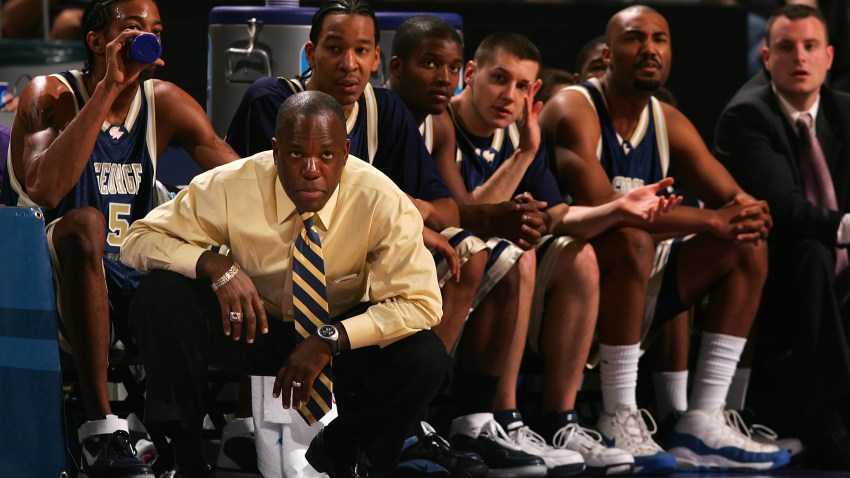 BOSTON -- Damian Hollis scored five straight points as George Washington overcame an overtime deficit to defeat Boston University 63-58 Friday night.
The Colonials blew an early 10-point lead and trailed by as many as six in the second half, but they led by two in the closing seconds. BU's Corey Lowe, who suffered through a 2-for-15 shooting night, forced overtime on a layup with 2.1 seconds left.
Lowe then hit two free throws and John Holland nailed a 3-pointer to put BU ahead, 56-51, with 3:45 left in overtime.
But Wynton Witherspoon cut the lead to three and Herman Opoku tied it on a 3-pointer with 2:04 left. Hollis then hit a free throw and two baskets for the Colonials.
Witherspoon had 13 points and six rebounds. Rob Diggs got 12 points and 14 rebounds.
Holland led BU with a game-high 23 points and had 8 rebounds.
Copyright AP - Associated Press