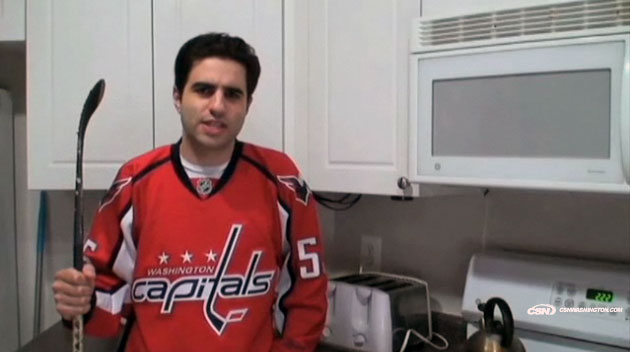 Some of you might remember Remy's rap about being a Redskins fan. He's bringing back the funny with a new anthem, "I'm a Caps Fan."

The video, which was "produced exclusively for Comcast Sports Net," premiered after the Caps' loss Wednesday night -- a loss that ended their nine-game winning streak (bad omen?) -- is a treasure trove of NHL references, Caps inside jokes and hilarious wordplay.

Remy also takes some brutal shots at Sidney Crosby, including this gem:

"Drinking booze on the ice will get you a fine, but if you're Sidney Crosby you're allowed to bring wine."

The surprise cameo at the end won't disappoint and, most importantly, it answers the question of how to Unleash the Fury -- B, A, Select, Start.

via On Frozen Blog
But this begs the question: Is Remy's "I'm a Caps Fan" better than "The Caps Rap" by Andrew Bowser? Tough call. We report, you decide:
Questions, comments or tips? Email Sarah at sarahskogod@gmail.com. You can also follow her on Twitter (@sarahschorno).