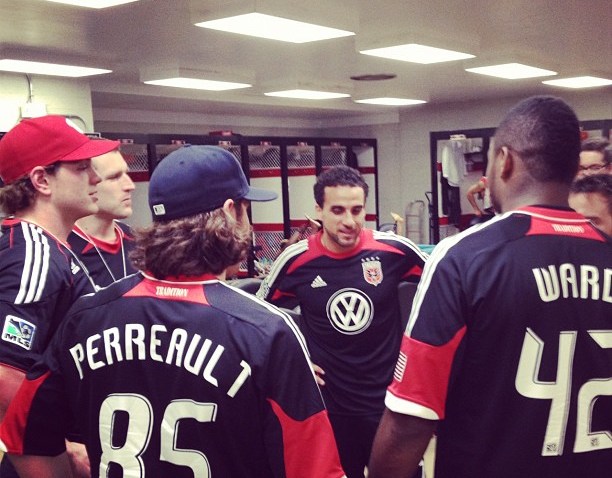 Unfortunately, the Washington Capitals have free time on their hands after being eliminated from the Stanley Cup Playoffs last weekend, but at least they are spending it productively.
Joel Ward, Brooks Laich, John Carlson and Mathieu Perreault attended D.C. United's 2-0 win over the Colorado Rapids Wednesday and even donned some sweet kits to boot (soccer humor) as captured above by Kyle Sheldon.
Playing soccer is a common method used by hockey players to warm up before games. Though something tells me that the Caps do not have the skills that their United counterparts possess. You decide.
---
Adam Vingan is co-founder and editor of Kings Of Leonsis, a Caps-centric blog. Follow him on Twitter @Adam_KOL and e-mail your story ideas to adamvingan (at) gmail.com.