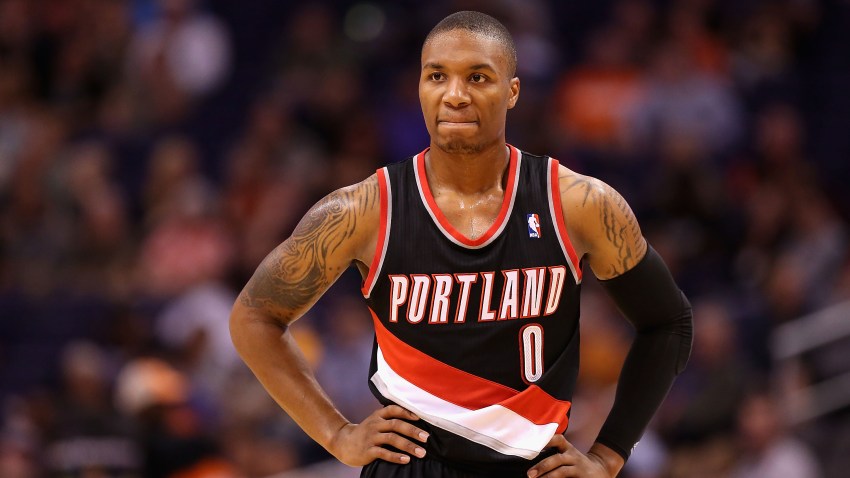 Washington, D.C. is a city synonymous with history. I mean, just take a look around. Everywhere you look, there's a monument, memorial or museum to explore.
With that being said, in Portland Trail Blazers point guard Damian Lillard's case, it's probably a good thing that he doesn't come here often.
Lillard's Blazers were in town Wednesday -- they ultimately earned the dubious distinction of being the first team to lose to the Wizards -- and while they were here, the rookie admitted to having a strange phobia:
I like DC. I wana come back and visit the memorialseven though I'm scared of statues — Damian Lillard (@Dame_Lillard) November 28, 2012
People I'm only scared of historic statues. Abraham Lincoln , MLK, etc . Had a bad experience at the wax museum lmao — Damian Lillard (@Dame_Lillard) November 28, 2012
Automatonophobia: The fear of anything that falsely represents a sentient being, which includes, but is not limited to, ventriloquist dummies, animatronic creatures and wax statues. I may have that. I was terrified of the costume characters at Disney World when I was little, but this isn't about me.
Lillard further explained his phobia before Wednesday's game.
"I've always been scared of historic stuff like that. If I see statues of Jesus, Abraham Lincoln, Martin Luther King Jr. — all that stuff kind of gives me a funny feeling," he said.
Lillard finished with a team-high 20 points for the Blazers Wednesday, so his fear of dummies didn't affect his game, which is odd considering A.J. Price opposed him at the point.

---
Follow Adam on Twitter @AdamVingan and e-mail your story ideas to adamvingan (at) gmail.com.