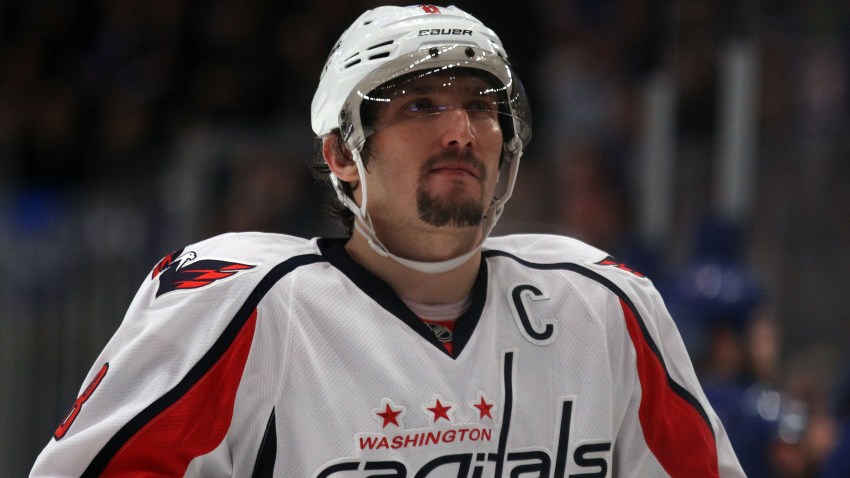 Late last year, Washington Capitals forward Alex Ovechkin became the second NHL player ever to be immortalized in wax (Wayne Gretzky was the first). But has Gretzky ever been enshrined in a Crock-Pot?
That is what 24-year-old Alexis McLane of Chevy Chase, Md., is doing. She and her team of three are honoring Ovechkin with their "Ove-chick-in Chili" at this weekend's DC101 Chili Cook-Off at RFK Stadium.
McLane was inspired by her favorite team and a delicious pun (pun intended), though she admitted Tuesday that Ovechkin was not her favorite player (that distinction belongs to Brooks Laich). Regardless, the opportunity to enter the Cook-Off was too good to pass up.
"I decided I wanted to enter last year, but I missed the chance," McLane said. "It's first come, first serve. You basically just call and try to get a spot, so that's what I did this year."
McLane hopes that Ovechkin's award-winning past can help her do the same Saturday. Her team has entered the "Freestyle" category as opposed to the far more strict International Chili Society category, which has more specific rules regarding ingredients. Professional judges will be on hand to decide the winners, but there is also a "People's Choice" vote where attendees can try and rate their favorites.
If the Caps can defeat the New York Rangers in Game 6 Wednesday and force a Game 7, it, like the Cook-Off, would take place on Saturday. For the sake of her chili, McLane hopes that the Caps live on to play another day.
"That would probably not work well for our chili," she said in regards to a Caps loss Wednesday. "That would take away some fans."
---
Adam Vingan is co-founder and editor of Kings Of Leonsis, a Caps-centric blog. Follow him on Twitter @Adam_KOL and e-mail your story ideas to adamvingan (at) gmail.com.