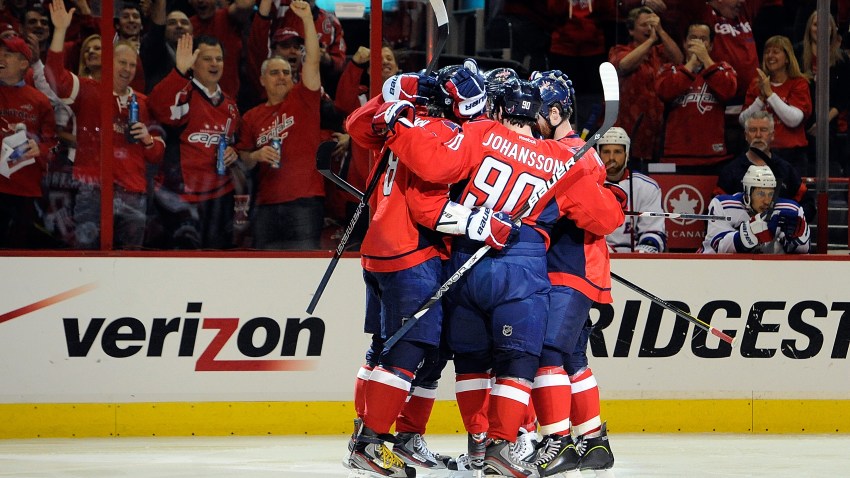 If all it takes to provoke an ornery bull is to wave a red cape, then the New York Rangers were screwed from the start.
The Washington Capitals, fully aware that one loss Wednesday in Game 6 would end their season, charged out of the locker room into a sea of red, which only stood to make them even more intense.
And as the Rangers found out within the first 90 seconds of Wednesday's game, a 2-1 Caps win, don't mess with the bull because you'll get the horns.
"[We were] fired up," Karl Alzner said. "Guys were saying all the right things. Everybody in the whole room, even the guys who don't normally say stuff, so you knew that everybody was ready to go."
The Caps couldn't have asked for a better start Wednesday. Playing with a desperation that the Rangers struggled to match, the Caps came out firing on all cylinders. Jason Chimera drew a penalty 73 seconds into the game and Washington only needed 15 seconds to capitalize on the ensuing power play when Alex Ovechkin - the epitome of a bull in a china shop - rifled a slap shot past Henrik Lundqvist.
"Of course, I'm going to do my best and everybody's going to do their best," Ovechkin said. "You can see how we start the hockey game. We get the puck deep, finish our checks and move our legs. [We] got a penalty and scored a goal."
Washington carried that momentum throughout the game as they controlled the flow. Like a participant in the Running of the Bulls, all New York could do was simply get out of the way.
The Caps now must return to Manhattan for yet another Game 7 Saturday. Seeing red helped them Wednesday and with another series-clinching road win Saturday, they will live to see red again.
---
Adam Vingan is co-founder and editor of Kings Of Leonsis, a Caps-centric blog. Follow him on Twitter @Adam_KOL and e-mail your story ideas to adamvingan (at) gmail.com.