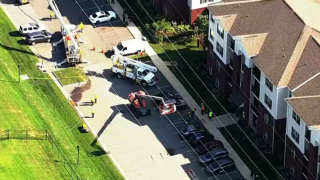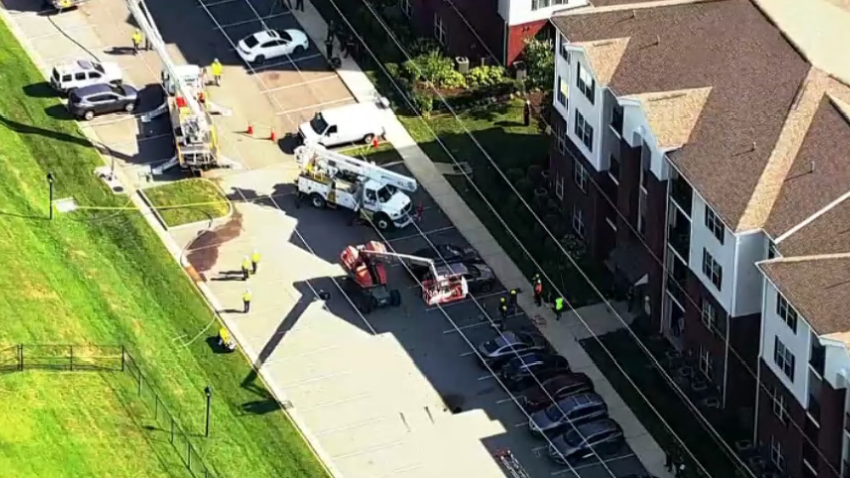 A man died and a woman is injured after the power lift they were working on struck a power line outside an apartment complex in Dumfries, Virginia, Tuesday, fire officials said.
Rescue crews helped 46-year-old Edwin Romero-Hernandez and the 22-year-old woman get down from the 30-foot-high mobile power lift after they came into contact with a live electrical wire in the 16000 block of Porters Inn Drive, the Prince William County Fire Department said Wednesday.
The pair was trapped for hours in the scorching heat.
Romero-Hernandez, who appeared to be covered by a sheet, had to be slowly lowered on what looked like a a stretcher as a medivac helicopter waited to take him to a hospital. He later died of his injuries.
Video from Chopper4 showed firefighters helping the woman get down safely about 4:40 p.m. She was able to walk down from the lift. She is expected to survive.
Power was shut down in the area of Shorehaven Apartments, but has been restored.
Stay with News4 for updates to this developing story.