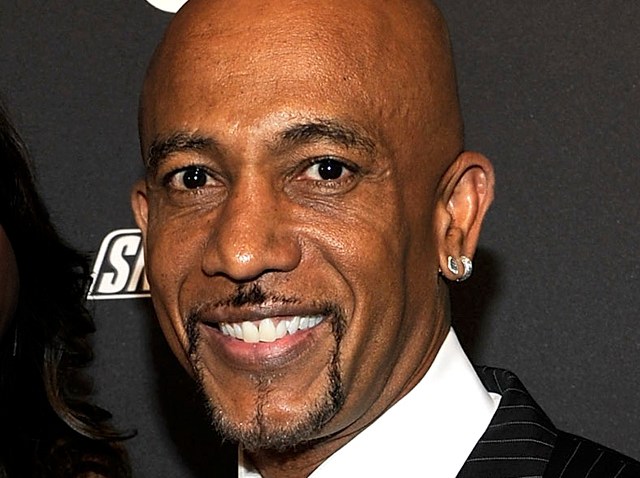 Former talk show host Montel Williams urged Maryland lawmakers to legalize medical marijuana in the state.
"Marijuana may not work for everyone, but what it has done for me is it's given me my life back,'' Williams said, his voice wavering as he tearfully spoke about his condition at a news conference.
He said the drug is the only thing that stops the neuropathic pain he has suffered for years because of multiple sclerosis.
The 54-year-old
Baltimore
native was flanked by lawmakers from both parties who support the legislation.
Williams is a Baltimore native and graduated from the U.S. Naval Academy.
He said he has been living with neuropathic pain in his lower extremities, face and side for 10 years. Opiates don't work for him anymore, he said.
Williams was cited recently for possession of drug paraphernalia at
General Mitchell International Airport
in
Milwaukee
after authorities found he had a pipe commonly used for marijuana as he passed through a security checkpoint. Williams said he paid a fine and he plans to have an attorney fight the citation in three days.
"I'm right now the poster child, and in a lot of places a lot of people are looking for somebody to make an example of to prove a point," Williams said. "All I'm trying to do is live."
Williams, who now lives in New York, which doesn't have a medical marijuana law, told The Associated Press that he is a "card-carrying member'' in two states that allow marijuana to be used for medicinal purposes. But he declined to comment in detail about where he buys it.
The Maryland Senate passed a bill last year to allow physician-approved use of marijuana, but members of the House of Delegates wanted more time to study the idea. Last year's measure would have allowed pharmacies to distribute marijuana to patients who receive authorization from a physician. It also would have re-categorized marijuana as a highly regulated pain medication like
morphine instead of keeping it in the same category of drugs as heroin.
Copyright AP - Associated Press