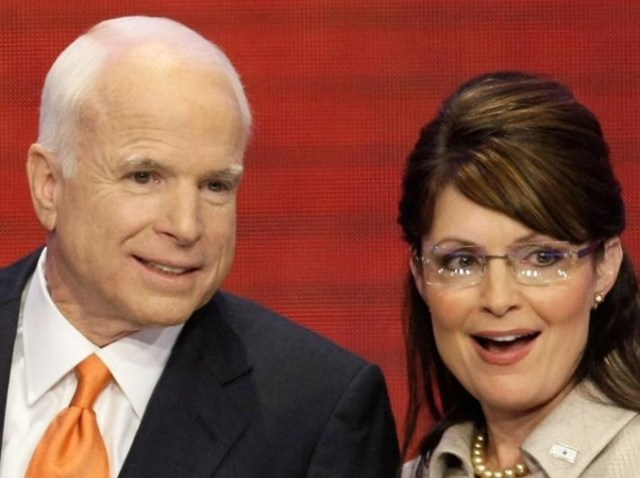 The John McCain/Sarah Palin presidential ticket of 2008 is split on the issue of whom to back in Maryland's Republican primary for governor.

Sen. John McCain (R-Ariz.) said former Maryland Governor Robert Ehrlich has his support. McCain said Ehrlich is, "a fine guy," and that he endorses him.

The senator's remarks came during an interview Monday with the Associated Press after a meeting of the U.S. Naval Academy's Board of Visitors.

Sarah Palin, McCain's former running mate, has already endorsed business investor Brian Murphy in tomorrow's Republican primary. Murphy is also backed by the Tea Party.
Palin is hoping "robo-calls" will give Murphy a boost. Murphy's campaign announced on Monday that Palin's recorded message will be sent to thousands of voters.
Palin says in the recorded call that Murphy's business experience makes him the best candidate. She also underscores that
he's not a career politician who will take a harder stance against illegal immigration.

Ehrlich is seeking a rematch with Democratic incumbent Martin O'Malley, who bested the then-incumbent governor in 2006.
Copyright AP - Associated Press