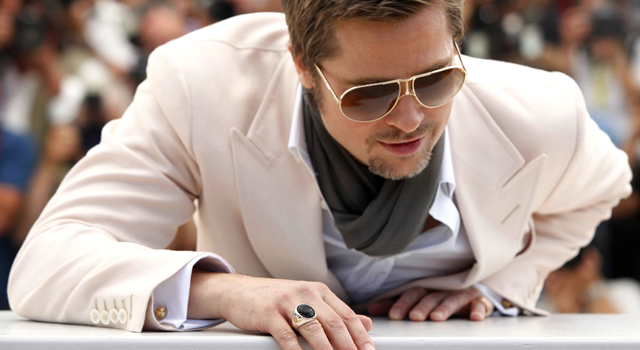 The Washington Post editorial board called for D.C. Councilman Jim Graham to resign after the ethics board said it found "a substantial body of evidence" that he violated the city's code of employee conduct when he intervened in the 2008 lottery contract process.
The ethics board says it does not have the authority to punish him since the incident occurred before it was created in 2012. (Read the board's 28 page memorandum here)
The Post's editorial board wrote:
First Read — DMV
A place for insight, analysis and exclusives on the people who shape politics in the District, Maryland and Virginia.
What he can't escape is that his actions have again been found indefensible. The ethics board found "substantial reason to believe" that Mr. Graham violated "at least" three sections of the D.C. Code of Conduct: "giving preferential treatment to any person," "losing complete independence or impartiality" and "affecting adversely the confidence of the public in the integrity of government." The best way to begin restoring that confidence would be for Mr. Graham to resign.
Specifically, the ethics board found that Graham improperly said he would support a developer's bid for the lottery contract in exchange for the developer's withdrawal from a different real estate project.
Graham has consistently denied any wrongdoing. His lawyer issued the following statement following Thursday's report (via the Washington Post):
As we expected, the Board of Ethics and Government Accountability determined not to proceed against Councilmember Jim Graham. It is disappointing and unfair, however, for the Board to purport to make "findings" which Mr. Graham has no opportunity to contest and had no notice would be at issue in this matter.
IN OTHER NEWS:
* It looks like Virginia will be expanding Medicaid after all; it's just not quite clear how and when they will go about doing so.
The Virginia Senate and House passed competing legislation Thursday: The Senate approved a budget provision that would allow Virginia to expand Medicaid eligibility in January 2014 "if the state agency administering the program can obtain federal approval of cost-containment reforms," while the House "approved a provision that would require the federal government to approve the state's reforms before the General Assembly voted on authorizing expansion in its 2014 session." (The Roanoke Times)
* Republican gubernatorial candidate Ken Cuccinelli said he is open to the idea of legalized pot -- but opposes the existence of public pools and recreation areas, seeing them as examples of improper public sector involvement. (Virginian Pilot)
* Prince George's County will have to make $152 million in cuts to balance the budget. County Executive Rushern Baker says "there will not be any department that will be spared." (News4)
* A Fairfax mom wants Toni Morrison's Pulitzer Prize-winning novel "Beloved" removed from the school system because her son had nightmares after reading it for his senior-year Advanced Placement English class. (Washington Post)
* D.C. residents like the idea of using mixed-use developments on commercial corridors and near Metro stations as a way for the District to accommodate its growth needs. (Greater Greater Washington)
* Gov. Bob McDonnell will meet with Louisiana Gov. Bobby Jindal to talk about McDonnell's public education proposals. McDonnell talked with former Florida Gov. Jeb Bush last week. (AP)
* On Thursday, Maryland Gov. Martin O'Malley highlighted some initiatives that he hopes will help boost jobs, such as the $2.5 million in the budget that is intended to create a competitive grant process to help get people the skills for jobs that are in high demand. (AP)
* D.C. Police Chief Cathy Lanier said that of the 170 cases of sexual assault D.C. police allegedly failed to investigate -- according to a report by Human Rights Watch -- at least 18 of them occurred outside the District and were investigated by other law enforcement agencies. (Washington Times)
* A Maryland Democratic delegate cites Ayn Rand's "The Fountainhead" as the book that changed her life. (Washington Post)