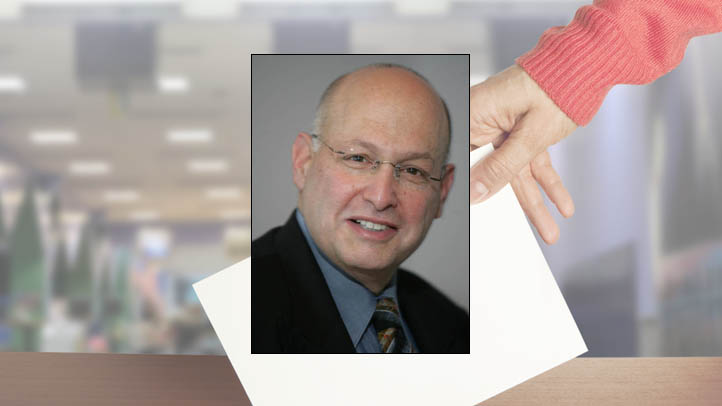 It was only a few weeks ago that Paul Zukerberg survived an opponent's effort to have him thrown off the ballot.
Unflinching, Zukerberg -- a candidate in the April 23 special election for At-Large D.C. Council -- armed himself with statistics, legal arguments and a feisty public relations campaign. In prevailing, Zukerberg not only secured a spot on the ballot, he also made a name for himself.
And today, many more people know his name. A Washington Post editorial is using Zukerberg's saga to highlight serious problems with the D.C. Board of Elections.
First Read — DMV
A place for insight, analysis and exclusives on the people who shape politics in the District, Maryland and Virginia.
The editorial is spot on: District elections have been poorly managed, voter data is dubious and the Board is "chronically understaffed, underfunded and saddled with outdated technology," it says.
For voters who have stood in long lines on election day only to be told they aren't registered, the Washington Post editorial comes as no surprise.
For anyone who has waited until the wee hours of the night for the Board to report election results, the Washington Post editorial comes as no surprise.
For elected officials who are responsible for safeguarding democracy, let's hope the Washington Post editorial serves as a wakeup call.
The Board of Elections needs to get its act together. Managing data and counting votes is not rocket science.
And by the way, Zukerberg made somewhat of a name for himself before his opponent put a target on him.
Zukerberg is running on a platform that includes decriminalizing possession of small amounts of marijuana.
He speaks passionately and with in-depth knowledge on the matter. An attorney with more than 30 years of courtroom experience, Zukerberg tells stories of lives that were ruined -- mostly those of young black men -- because of a joint. He talks about the millions of dollars spent by police, courts and jails bringing "justice" to people caught with inconsequential amounts of weed.
Zukerberg probably will not win this election. The challenge to his candidacy, filed by supporters of Elissa Silverman with her blessing, was a major setback for Zukerberg's fledgling campaign.
But Zukerberg's role in this race is important. At debates he is a well-informed, live wire with astute positions on a wide range of issues.
Zukerberg is also tackling a topic that elected officials in the District are unwilling to talk about.
Council Chairman Phil Mendelson has said, "I don't think this is the time for the District to be discussing [decriminalizing marijuana.]"
Heaven forbid we have a discussion.
District residents should hope Zukerberg sticks around. I am encouraging him to run for mayor in 2014.
Zukerberg can use the current election to increase his profile and better prepare for the sometimes unseemly world of politics.
Campaigning is not easy. Opponents like Silverman will do whatever it takes to eliminate competition. Lesson learned.