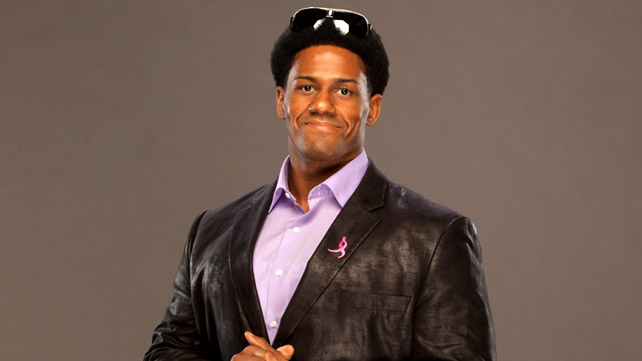 WWE superstar Darren Young made history by becoming the first pro wrestler to come out as a gay man.
And in his first major interview since the news broke, the 29-year-old spoke out openly to the "Today" show's Matt Lauer about his decision to publicly address his sexuality, his "terrified" feelings about the public's reaction and the current state of his love life.
NEWS: WWE star Darren Young comes out
U.S. & World
The day's top national and international news.
"I felt like it was the right place and the right time," Young said Friday about his seemingly offhanded and nonchalant revelation about his sexuality while chatting with a TMZ cameraman at LAX. "I feel by coming out, I'm gonna make a big difference in a lot of people's lives."
In the end, Young says, he just couldn't keep living in secret.
"I've been suppressing these feelings for so long in my life," he explained. "I just need to be happy. And I'm happy now."
NEWS: Magic Johnson's son opens up about being gay
The decision was not an easy one. "I was terrified," the wrestler admits. "And I feel like anybody in my shoes would feel the same way. But, you know, it took some guts."
Young eventually turned to a handful of key friends for support--including someone who understood what Young is going through.
"I actually talked to Jason Collins," Young says of the NBA star who himself came out last April. "And he gave me some advice on how to handle the situation and how to cope with it and how to be positive and how to be a strong individual."
NEWS: NBA star Jason Collins comes out as gay
Ultimately, being a positive influence on others, Young explains, was what spurred him to take the leap.
"At the end of the day, I want to be a role model," he says. "I want to be a role model to people who are afraid to come out, I want to be there and speak at functions and tell my story."
And the wrestler is not taking any of his good fortune for granted.
"I'm in love," he reveals. "And I wrestle for one of the greatest organizations in the world, the WWE. I'm a lucky man."
PHOTOS: Celebs who've come out as gay
Visit NBCNews.com for breaking news, world news, and news about the economy
Copyright E! Online