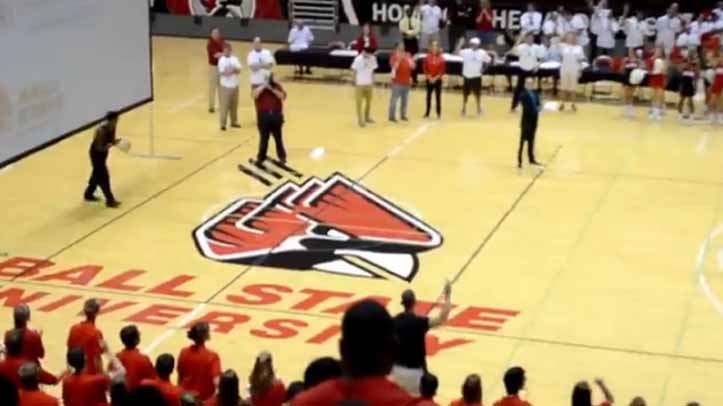 Incoming Ball State freshman Markus Burden's college days are off to a great start.
At a "Welcome Week" event for the Indiana-based university, the 18-year-old sank a half-court ball and won free tuition for his spring semester.
Burden was randomly selected from the crowd. He said he missed three times before sinking the shot, sending the crowd into a frenzy. The shot was caught on camera.
U.S. & World
The day's top national and international news.
"It was an overwhelming feeling," Burden told the Indianapolis Star.
The school has been sponsoring the contest for several years, but Burden is the first to make the shot and win the tuition money, valued at $11,084.
Check out Burden's winning shot below: