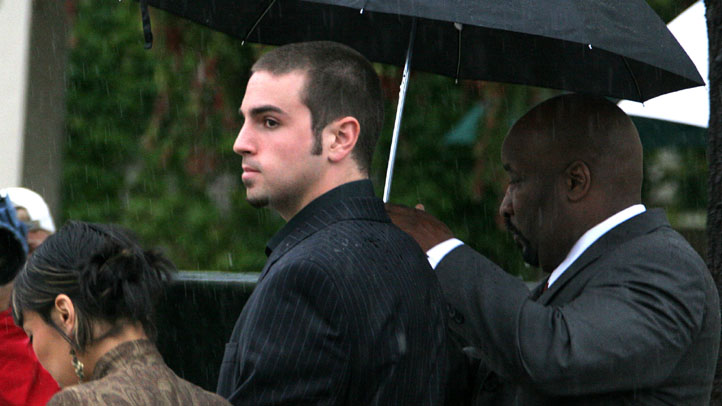 Wade Robson has just blown the lid off of Michael Jackson's legacy.
The famed choreographer--who testified eight years ago in Jackson's defense during his 2005 trial on child-molestation charges--is changing his tune, alleging that he was, in fact, abused by the late pop icon and has filed a suit against the Jackson estate.
The 30-year-old dancer sat down with Matt Lauer on "Today" this morning, where he defended his allegations and lawsuit against his former mentor, claiming Jackson, who died in 2009, was a "pedophile" who sexually abused him from ages 7 to 14.
U.S. & World
The day's top national and international news.
NEWS: Exclusive details on Robson's suit
The "So You Think You Can Dance" regular said he never came forward with his claims because he "was scared psychologically and emotionally completely unable and unwilling to understand that it was sexual abuse."
"This is not a case of repressed memory," he insisted. "I never forgot one moment of what Michael did to me."
After Lauer pressed Robson for details concerning the specific nature of the abuse, Wade clarified: "He performed sexual acts on me and I performed sexual acts on him."
NEWS: 2005 sex-abuse case could be revisited in Jackson wrongful-death trial
Robson, who served as the defense team's star witness back in 2005, recalls Jackson's first criminal investigation in 1993 (he was 11 years old at the time). He claims the "Smooth Criminal" singer would call him "every day" and "role-play," convincing him that if anyone knew what they had done together, "both of us would go to jail."
The father of one, who said his son served as the catalyst to share his story, also insists there was never any monetary compensation for defending Jackson, telling Lauer, "It was complete manipulation and brainwashing. He would role-play and train me for these scenarios."
He said he finally had to face his troubling past after suffering from two nervous breakdowns, and when Lauer read statements from both Jermaine Jackson and the lawyer from Jackson's estate, Robson says their claims that he's lying could not be further from the truth.
NEWS: Paris Jackson spending time with mother Debbie Rowe
"The idea that I would make all of this up and put my wife, my son, my entire family through this extremely stressful and painful experience all for the sake of money? That's completely incomprehensible," he said. "I've lived in silence and denial for 22 years...In order to fully heal, I have to speak the truth and I have to speak the whole truth."
And even today, he admits he has mixed feelings about his alleged abuser and late mentor: "There is no excuse for what he did to me, but he was a troubled man...The image that one presents to the world is not the whole explanation of who someone is. Michael Jackson was yes, an incredibly talented artist with an incredible gift. He was many things. And he was also a pedophile and a child sexual abuser."
PHOTOS: See how Michael Jackson's fans paid tribute in the wake of his 2009 death
Visit NBCNews.com for breaking news, world news, and news about the economy
Copyright E! Online