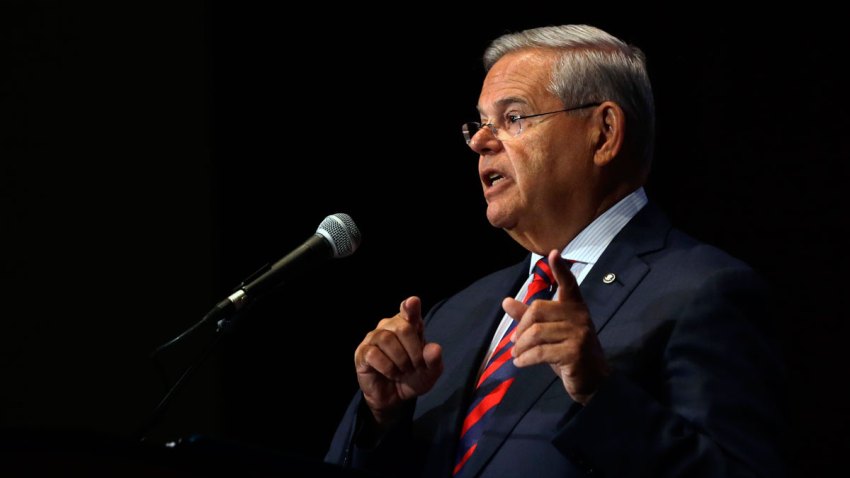 U.S. Sen. Bob Menendez raised about $471,000 for his legal defense fund from July through September after being indicted on federal corruption charges in April and has spent roughly $734,000 defending himself in that same three-month period.

The New Jersey Democrat has raised about $3.4 million for his defense, including about $1.6 million from April 1 to June 30. He was indicted on 14 counts accusing him of using influence to help a Florida eye doctor in exchange for gifts and campaign donations. He pleaded not guilty and vowed to fight the charges.
Last month, a judge dismissed four bribery counts, two each against Menendez and co-defendant Salomon Melgen. Pre-trial appeals could delay a trial until well into next year.
The contributions in the latest quarter come from more than 200 people, including members of the Falic family, who are strong financial supporters of Israel. Jerome and Leon Falic, who own Duty Free Americas each gave $5,000. Nily Falic, their mother and chairman emeritus of Friends of the Israel Defense Forces, also gave $5,000.
U.S. & World
The day's top national and international news.
The report compares to the previous quarter's when other proponents of Israel — whose causeMenendez has supported in Congress — also contributed. Then, Las Vegas casino magnate Sheldon Adelson and his wife, Miriam, donated the maximum of $20,000 combined. Adelson is a major donor to Republicans and a fierce defender of Israel. Menendez also got $20,000 from Hollywood producer Haim Saban, a strong proponent of Israel who created the Mighty Morphin Power Rangers, and his wife, Cheryl.
But unlike the last report this one shows the fund brought in about three times less.
Spending has also gone down — the total for the previous quarter was $867,000. The latest quarterly expenditures included $400,000 for the law firm of Chadbourne & Parke.
Still, Menendez spokesman Mike Soliman said Thursday, "This filing demonstrates the continued strong support for Senator Menendez."
The senator's legal defense fund began raising money in April 2014, a year before he was indicted, with more than $157,500 given on a single day by members of the pro-Israel lobby AIPAC. Menendez spent about $850,000 in legal defense through March 31, according to earlier filings.
Melgen also has been charged in a separate indictment with trying to bilk Medicare out of as much as $190 million. He has pleaded not guilty.
Copyright AP - Associated Press