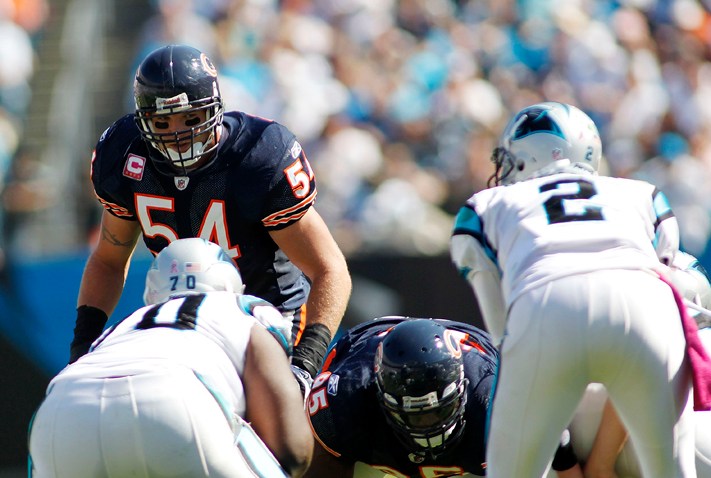 Power rankings. You hate them. They're so arbitrary and pointless, especially when they include all 32 NFL teams. All you want to know after a good week of NFL action is who the bestest team in the NFL right now, and which one is the absolute barrel-scraping worst. The one so low down and dirty, it could run for office. That's why we have TOP AND BOTTOM OF THE NFL, where we go to great lengths to tell you who's the top dog in football right now, this very minute. LET'S GO!

THE TOP: Baltimore Ravens

I'm taking the Jets down from the top because of Mark Sanchez's shaky second half last night against Minnesota. It's alarming to me that the three best teams in football right now (BAL, NYJ, PIT) all reside within the AFC, perhaps the five best if you want to include Indy and New England.
The AFC is so much better than the NFC that I'm not sure we'll see an NFC team occupy the top spot at any point this season. And the AFC figures to only improves once Ben Roethlisberger returns this week. There's very little stopping Baltimore and Pittsburgh from combining for two dozen wins this year.

THE BOTTOM: Carolina Panthers

I know the Bills really deserve the bottom spot here, but I'll spare them this week because the Panthers somehow found a way to pick off Todd Collins four times and still get crushed by double digits. TO THE BEARS! The same Bears team that put on the worst display of football ever just the week before. It's kind of a remarkable feat. This is a team with no quarterback, no wideouts, and now no running game because they have no quarterback or wideouts.
And now that they're 0-5, coach John Fox surely has one foot already out the door. The Bills, despite being truly awful, are still playing hard. The Panthers, meanwhile, are on the verge of going right into the tank and shutting it all down. So, for that uncanny display of wretchedness, the Panthers get the bottom slot this week. But keep your chin up, boys. I hear Jimmy Clausen has an awesome new entrance pose planned for next week.