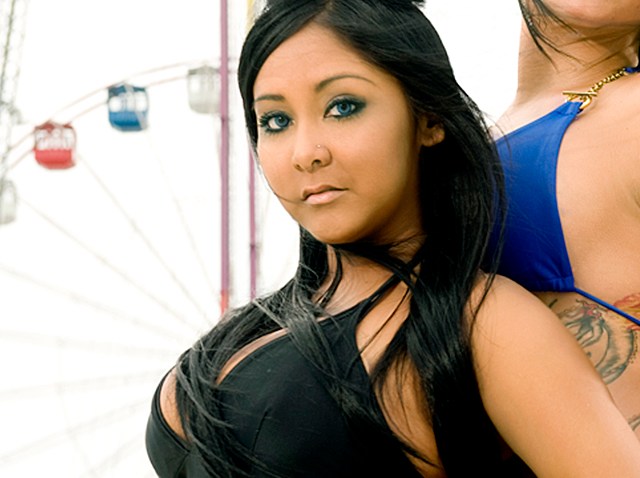 Before the grills get fired up and the fireworks light up the night, the stars took time to hit up their Twitter pages to offer their Fourth of July well wishes.
Here is a collection of celebrity Fourth of July Tweets:
VIEW THE PHOTOS: Stars In Stripes! Hollywood Shows Off Its Red, White & Blue!
U.S. & World
The day's top national and international news.
Happy 4th of July everyone!!! Xoxo — Ashley Tisdale
Happy 4th of July everyone! If you're going to drink today, please, please, please don't drive. – Alyssa Milano
VIEW THE PHOTOS: Stars Who Twitter
HAPPY 4TH OF JULY!!!!! – Brody Jenner
Happy July 4th! Everyone getting ready to head east. Going to a friends farm with the children then beach bonfire again! Stay safe today! – Jill Zarin
Happy 4th of July!! I hope everyone likes the dessert I am making for the Port Potluck today! – Whitney Port
VIEW THE PHOTOS: The Latest Star Sightings
Happy 4th of July to everybody!!!! Have an amazing day! – Cheryl Burke
Happy 4th Of July evryone! Have a great and safe holiday! Xoxo – Tori Spelling
VIEW THE PHOTOS: Hollywood's Hottest Beach Bods
Happy 4th everyone and happy bday @DJPaulyD and @ItsTheSituation ! Love you babys! — Snooki
Happy 4th of July!! – Channing Tatum
Happy 4th of July everyone. Today we celebrate and honor our declaration of Independence. God bless America! – Alison Sweeney
Happy 4th of July everyone! – Jake Pavelka
If you celebrate it…. Happy 4th of july! – Ricky Martin
Happy 4th of July, all! Here in Greece, we will be celebrating not with firecrackers, but with dried crackers made of small barley rusks… – Neil Patrick Harris
Happy 4th my American friends. As Morrissey said, we can laugh about now but at the time it was terrible. ;-) – Simon Pegg
Happy 4th everybody!!!! Enjoy your day, family, friends, and…whatever else you enjoy:) – Chris Daughtry
Happy 4th everyone!!! Feeling better today. Tori asked Liam who his best friend was and he said."Dean is. He is my brother". Made my cry – Dean McDermott
Happy Birthday, America. Have a safe and wonderful 4th! – Joan Rivers
Copyright 2010 by NBC Universal, Inc. All rights reserved.
This material may not be published, broadcast, rewritten or redistributed.
Related Content from AccessHollywood.com:
PLAY IT NOW: Kristin Cavallari & Whitney Port Hit The 2010 MuchMusic Video Awards
PLAY IT NOW: 'Bachelor' Reunion: Jake & Vienna Square Off!
More from Access: [ Twitter Neil Patrick Harris Ashley Tisdale ]
Copyright NBCAH - Access Hollywood