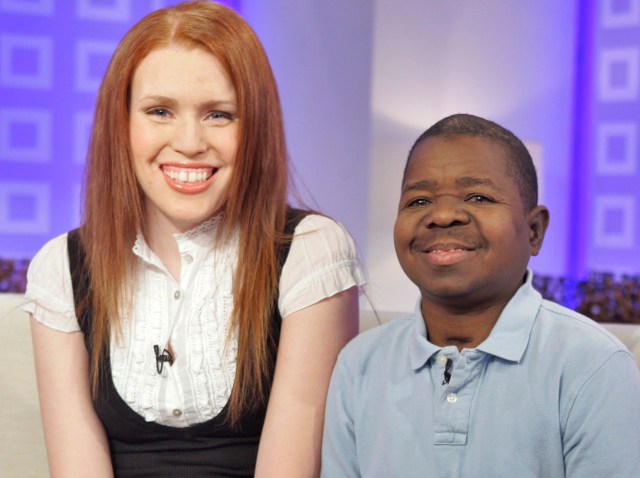 Gary Coleman's ex-wife said her relationship with the late former child star was "golden" and the pair was planning to renew their vows.
"Every couple has their moments," Shannon Price said of her relationship with Coleman in an interview with ABC's Good Morning America. "And yeah, we had a lot of disagreements. But we loved each other. It was golden."
Price, who split from the 4-feet-8-inch "Diff'rent Strokes" star in 2008 ahead of the couple's one-year anniversary, said divorce "wasn't the right choice."
U.S. & World
The day's top national and international news.
Health issues had prevented them from renewing their vows, she said.
In a separate interview with Entertainment Weekly, Price revealed the actor's last words to her were: "I love you and my head hurts."
Those were the last [words] he said to me because he was in a lot of pain," Price said.
Arriving to the GMA interview in a wheelchair, Price said she's suffered "a lot of health issues," including anxiety, in the past two months. She briefly stopped the interview because she feared having a seizure.
"I miss my husband a lot," Price said. "I mean, it's been a trial."
Coleman died May 28 in Utah two days after suffering a brain hemorrhage.
Price described the night of Coleman's fall, saying she discovered him lying in a pool of blood after asking him to make her "some food."
"He went downstairs and I heard this big smack," Price told ABC. "I rushed down there and found him lying in a pool of blood."
Price denied pushing the actor or otherwise contributing to his fall.
"I would never hurt my husband – ever," she said. "I would take my own life before I would ever harm him."
Price said doctors advised her at the hospital that Coleman's condition was "grim" and that pulling the plug was the "best thing."
"We discussed death a few times and he always said he would be very unfair if he left me and I really respect that," Price said. "Because I loved him and he loved me and we just can't live without each other."
Price denied Coleman's parents' claims that she'd shut them out with details over his death.
"My brother called them and talked to the mother and was like if you have any questions let me know," Price said. "And she didn't really say anything."
As for what to do with Coleman's remains, Price said he wanted to be cremated and there not be a service.
Coleman is now in a "better place and not suffering anymore," Price said.