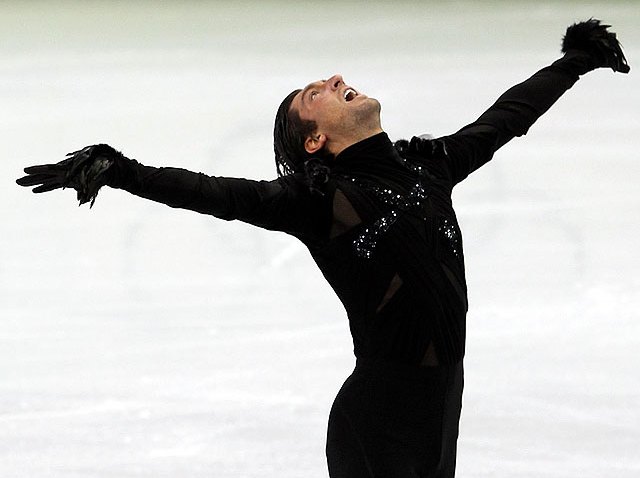 It's a 3-man skate to Olympic gold.
Reigning Olympic champion Evgeni Plushenko of Russia won the men's short program at the Vancouver Olympics by a razor thin margin on Tuesday, with American Evan Lysacek and Daisuke Takahashi of Japan also positioned for a gold run heading into Thursday's free skate.
Margins between the three competitors were so small they may as well be tied. Plushenko's 90.85 points beat world champion Lysacek by .55, with Takahashi .60 behind the leader, according to NBCOlympics.com.
"Easy? That's competition and it is never going to be easy," Plushenko said. "If somebody says today, 'I am not nervous' or 'I skate easy,' or 'I am not tired,' I don't believe him."
The breakaway sets up a compelling free skate Thursday evening. Among the competitors are four world champions including Plushenko, who came out of retirement to try and become the first man to win back-to-back gold medals since Dick Button in 1952.
U.S. & World
The day's top national and international news.
He set the tone with a majestic program almost worthy of beating his world record from last month's European championships.
While Turin silver medalist Stephane Lambiel and former world champion Brian Joubert of France weren't up to the challenge, Lysacek and Takahashi made it clear they're not about to hand over that second gold to Plushenko.
The U.S.'s best hope for taking top prize, Lysacek, was pumping his fists before he even began his final spin. When his music finished, he threw back his head and then dropped to his knees, sliding across the ice as he buried his head in his hands. He got up pumping his fists, looking a bit dazed by what he had done as he saluted the crowd.
"I usually don't lose it like that," Lysacek said later, The Washington Post reported. "There was just so much to deal with today. I wasn't particularly nervous, but I just really felt the pressure."
Three-time U.S. champion Johnny Weir delivered an impassioned performance and his 82.10 sixth place finish reportedly drew boos from the crowd.
U.S. champion Jeremy Abbott landed in the15th spot.

Copyright AP - Associated Press