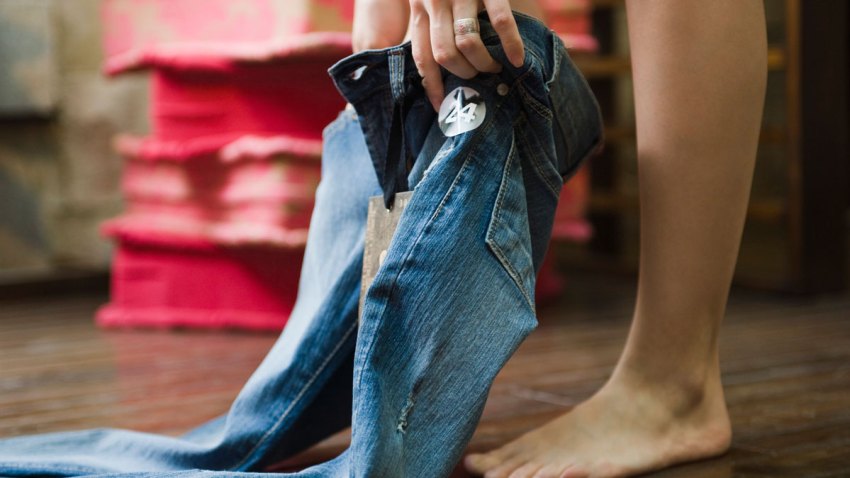 A North Carolina school district is proposing to ban skinny jeans and tight leggings after a student was bullied for wearing them, according to NBC's "Today" show.
New Hanover County Schools tweeted the policy document last week: "No leggings, "skinny jeans" or other excessively tight fitting pants unless covered by a top or dress to the appropriate length. (The length of the top or dress shall cover the posterior area in its entirety.)"
Chris Furner, who has a daughter in the district, told "Today": "It doesn't make sense that we're gonna try, you know, to use this as a tool to solve the bullying problem."
U.S. & World
The day's top national and international news.
Outside of the school, many took to Twitter to voice their disapproval of the plan. One user said, "Dear @NewHanoverCoSch, if "bigger" girls are getting bullied because of their tight pants, ban the bullies, not the pants. #policy8520."