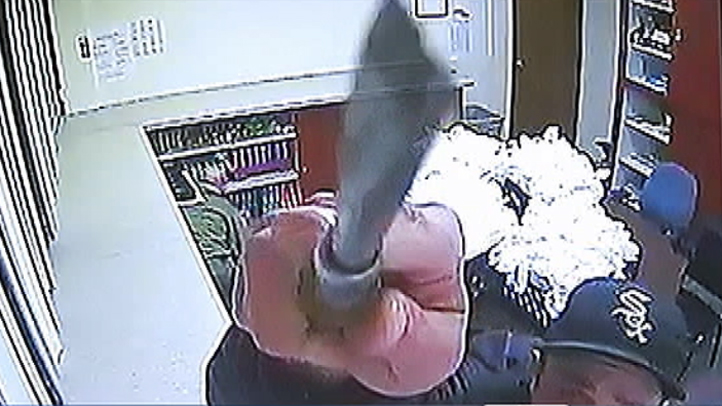 Police released surveillance video showing a burglary in progress at a church in Southern California on Tuesday — and they say the thousands of dollars stolen were headed for charity.
The video was captured May 1, between 4:00 a.m. and 5:00 a.m., at the Forty Martyrs Armenian Church in Santa Ana, Calif.
Two of the men broke into the church, while the third acted as a lookout, according to police.
U.S. & World
The day's top national and international news.
After rummaging through rooms and cabinets for about an hour, the burglars came across a safe containing $15,000.
The video shows one burglar leave the room and return with a crowbar, which the men use to rip the safe out of the ground.
The money was for the church's weekly bingo night, which was held the previous Friday, the church said.
"This was for charity. Nobody likes people who steal from charity," said Corporal Anthony Bertagna of the Santa Ana Police Department. "They collected money that they could have used for a lot better things than what these people will be using it for."
The first suspect was described as a white man, 30 to 35 years old, clean shaven. A second was described as a white man, 40 to 45 years old with a mustache, a bald head and a medium build. A third suspect was wearing a hooded sweatshirt and appeared to possibly be a Latino man, 35 to 40 years old, with a goatee and a thin build.
Anaheim and Irvine police are investigating similar burglaries have occurred at small businesses across Santa Ana. In each case, a safe containing money was taken.
Anyone with information can contact the Santa Ana Police Department at (714) 245-8665.