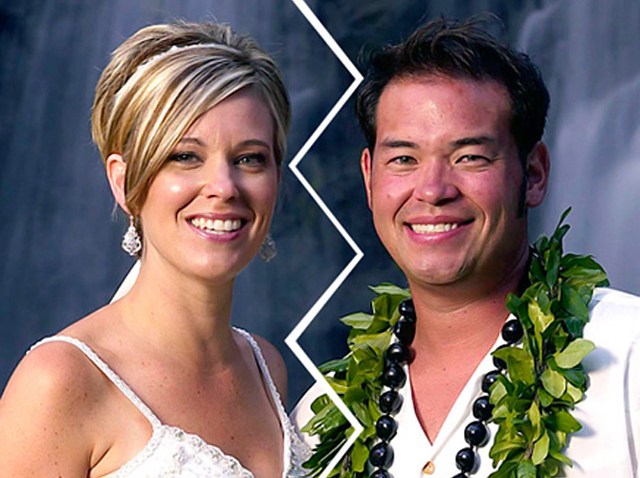 A tearful Kate Gosselin said she is worried she won't be able to provide for her eight children after soon-to-be ex hubby Jon allegedly drained their joint bank account of hundreds of thousands of dollars.
"When you've left their children and their mother unable to pay for the roof over their head, it's unacceptable," Kate told the "Today" show this morning.
"I need that money to provide for them."
U.S. & World
The day's top national and international news.
The divorcing mother of eight spoke out a day after she claimed Jon -- recently booted from the couple's reality TV show -- took out $230,000 from a joint bank account the couple shared and left her with only $1000. Jon has denied he took out any funds.
"I've never taken any money out because over 10 years, Kate handled all the banking," he told "The Insider" in an interview slated to air tonight. "I have withdrawn roughly $177,000 over the course of a year, which is less than 10 percent of what we made. That's like my paycheck."
Both he and Kate were advised by the court that all account transactions had to be approved by both parties, she said.
"The last thing I wanted was to do this show and not be able to pay my bills," Kate said today as she choked back tears.
She later added, "We did the show to provide a better life for them."
Kate said a few days before she filed for divorce, Jon was making "erratic purchases" and that she removed funds from the account "so I could buy my kids food."
"I was afraid," she said.
"He has gone way far off the trail," Kate said. "Obviously, I'm very upset. ... I think he's making bad decisions. Honestly, call me crazy, but I'm still hoping I'll receive a phone call and the old Jon is back."
Kate discovered the money was missing after she was slapped with a series of overdraft notices, Kate' attorney, Marty Singer told People.com late Sunday.
When she questioned the bank, she was told Jon had drained the account and left her with only $1000, the lawyer said.
Singer said he e-mailed Jon's attorney on Friday but has yet to hear back.
"They have not responded. I'm sure he will respond by going on another TV show," Singer told People.com.
Singer said he thinks Kate's family lawyer in Pennsylvania will go to court Monday to suggest Jon be held in contempt for taking out the unauthorized sum.
The news is the latest drama to unfold in the wake of cable network TLC's announcement that it planned to downsize the octodad's role on the show. TLC was set to change the name of the wildly popular reality TV program to "Kate Plus Eight" and recalibrate the focus of the show on Kate and the couple's eight children.
But the cable network was forced to suspend filming shortly after making the announcement after Jon threatened legal action, claiming last week on CNN's "Larry King Live" that he had an "epiphany" and no longer wanted the kids to be filmed.
"I don't want them to film anymore," Gosselin said. "I don't think it's healthy for them. And the reason I don't think it's healthy for them is that we're going through a divorce right now. And I don't think it should be televised. And I think my kids should be taken off the show."